CLIMATE CHANGE
THE 2017 HURRICANE SEASON : EXCEPTION OR NEW TREND?
The Atlantic was never far from weather maps during the 2017 hurricane season. Last summer, 'Harvey', 'Irma' and 'Maria' all caused major damage in the Caribbean, as well as in the United States (more than 300 killed, plus billions of dollars' worth of damage). After gaining strength and becoming a category 3 hurricane, Ophelia also became the Atlantic's easternmost major hurricane on record. This season raised numerous questions: is climate change responsible for this intensity? Can the 2017 hurricane season be considered an exception, or is this the start of a new trend? We put these questions to Riccardo Biondi, expert in extreme atmospheric events.
About Riccardo Biondi and the (Geo)Science Communication School
"I focus my research activity on extreme thunderstorms, tropical cyclones and volcanic eruptions, which have several common characteristics (other than the destruction that they usually bring): their physical structure, the way they impact on climate, and the way used to monitor and detect them."
To enhance communication between all those sectors, Riccardo created the International (Geo)Science Communication School for scientists working in these fields and connected sectors (i.e. air traffic management, meteorology, volcanology, aircraft crews, modellers). It is intended to train a new generation of researchers so that they understand all the processes linked to extreme clouds and their interconnections and are aware of the needs of final users (e.g. pilots, air traffic managers, policy-makers).
This school attracts researchers of all ages from all over the world.
Interested? Contact the school here.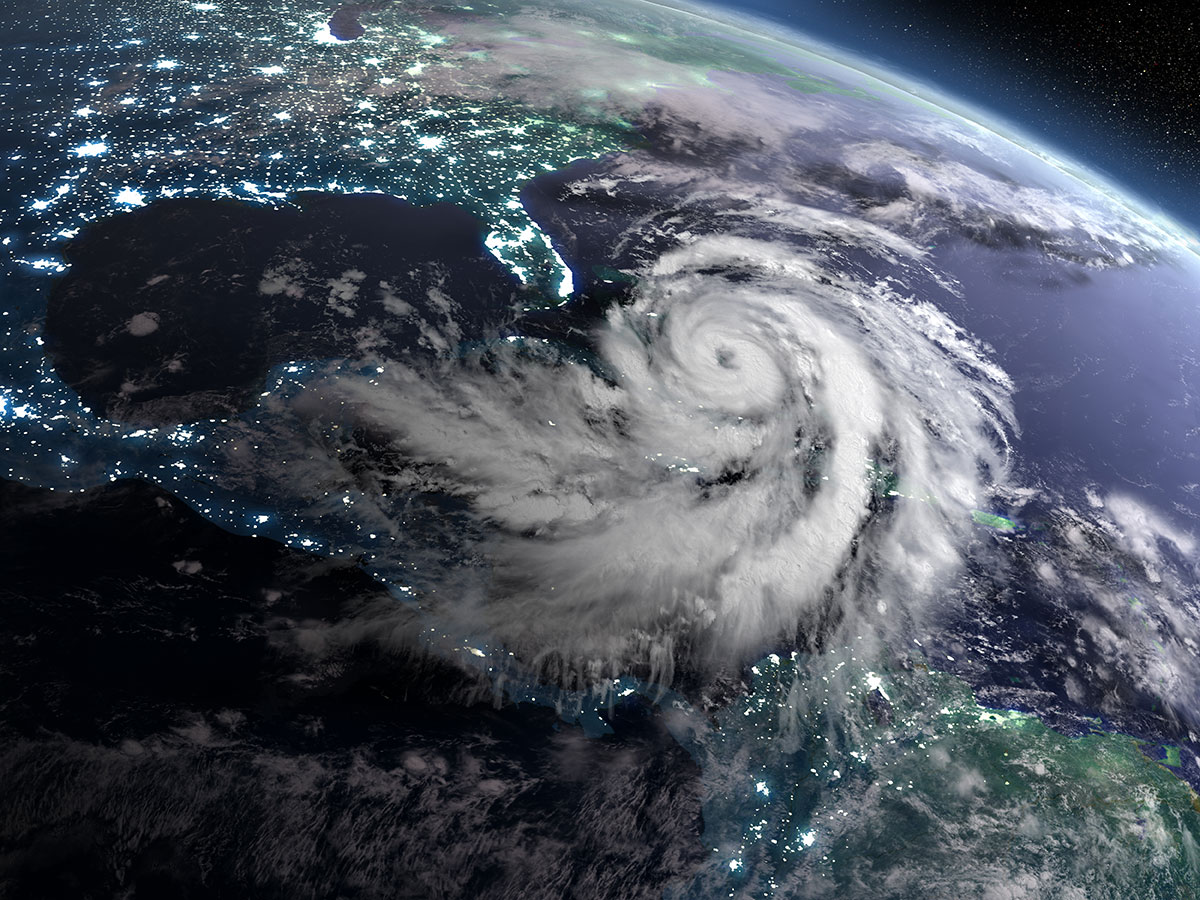 An unusual season over the Atlantic Ocean
According to Riccardo, the hurricane season was certainly unusual over the Atlantic Ocean in 2017. There were several hurricanes over the Caribbean Sea and 'Ophelia' developed as tropical storm before suddenly going north (to Portugal and Ireland) instead of following the 'usual' hurricane tracks. But how records are measured is important: "Other seasons this century (2004 and 2005) and during the previous one (two of them before the Second World War) were comparable or more active than 2017." Riccardo says that there are differences between the pre -and post-satellite era: "Before satellites, it was much harder to collect information about hurricanes (they develop in remote areas) so the consistency of archived data must be weighted by taking in account all the uncertainties."
Global warming is not acting alone 
Even though global warming could appear as the main culprit in explanations as to why such phenomena are developing, Riccardo highlights the complexity of all the parameters involved: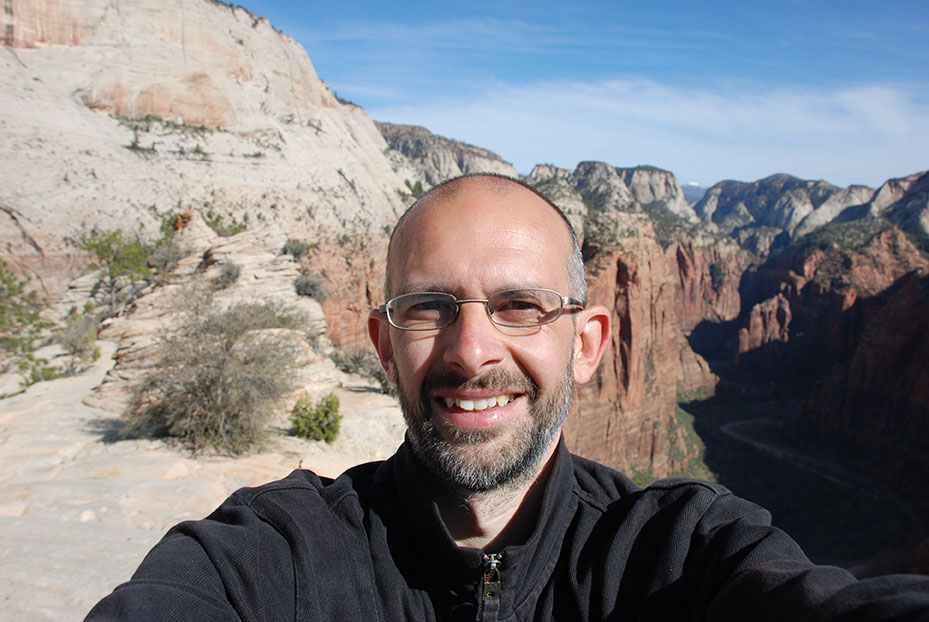 "So far, there is not any evidence of increase in frequency or intensity of tropical cyclones (or hurricanes) apart from future projections based on models. Nobody can say at the moment if climate change is influencing the development of tropical cyclones, it theoretically could, but the statistics are not highlighting anything, yet." He adds that tropical cyclones can also be connected to climate change in another way: "they in fact can alter the climate by injecting water vapour and other aerosols at altitudes where they are not usually present (or they are present in small amounts)."
Accumulated Cyclone Energy (ACE)
The parameter 'Accumulated Cyclone Energy' measures the strength of hurricanes and tropical storms over their duration. It allows meteorologists to compare different storms and seasons. According to this parameter, the hurricane season 2017 was the 10th most active since 1851, explains Riccardo, with the highest number of hurricanes (three) surpassing a value of 40 (threshold overpassed just 25 times since 1950). 'Irma', in terms of accumulated energy, was the second most powerful hurricane since 1851. "Again, please always remember the uncertainties given to different instruments available in this long period!" he reminds us. However, hurricanes represent a small percentage of events called tropical cyclones that develop in all the ocean basins. The distribution of these phenomena can be seen in the following map (Biondi et al., 2015) where the hurricanes are in the red box. Riccardo explains: "much of the total Accumulated Cyclone Energy comes from the Pacific Ocean, especially from the western part, where in general the cyclones are more intense and they reach higher altitudes. The tropical cyclones are characterised by strong horizontal and vertical winds. The horizontal ones near the surface, are what we usually measure and 'feel', but the vertical winds are also important because they produce vertically larger cyclones, bringing a lot of air from the ground to the higher layer of the atmosphere (stratosphere)".
What's next?
Even though it is still difficult to extract some trends from current data, Riccardo says that according to certain model predictions, we could see more extreme hurricanes in the future. Nevertheless, he underlines how hurricanes (and in general tropical cyclones) are very important for the equilibrium of our planet, and help maintain atmospheric circulation. Therefore, the challenge for policy- makers should be to focus on better forecasting, improving early warning systems, better evacuation planning and more resistant buildings and infrastructures, so as to save lives.
Further reading
If you would like to see the data for yourself, Riccardo strongly recommends the National Hurricane Center website, which displays data in a way that is also accessible to the general public.
HURRICANES IN A NUTSHEL
Hurricane:
Hurricanes are large, swirling storms. They produce winds of 119 kilometres per hour (74 mph) or higher.
Types:
There are five types of hurricane. They are measured according to the Saffir-Simpson Hurricane Scale,
which uses wind speed.
-Category 1: Winds 119-153 km/hr;
-Category 2: Winds 154-177 km/hr;
-Category 3: Winds 178-208 km/hr;
-Category 4: Winds 209-251 km/hr;
-Category 5: Winds more than 252 km/hr.
Steps: A hurricane starts out as a tropical disturbance. Something like a thunderstorm develops over
warm ocean waters.
A tropical disturbance sometimes grows into a tropical depression. This involves rotating thunderstorms
with winds of 62 km/hr (38 mph) or less.
A tropical depression becomes a tropical storm if its winds reach 63 km/hr.
A tropical storm becomes a hurricane if its winds reach 119 km/hr.
Source: NASA