NEWSLETTER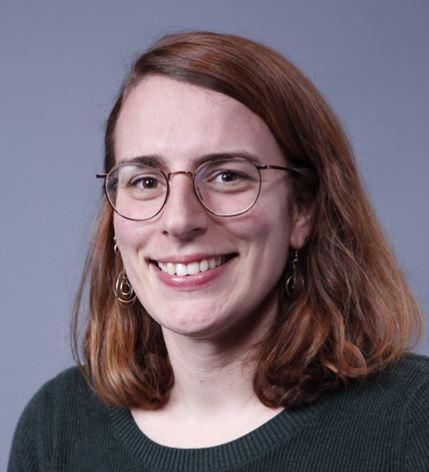 Valerie, in her own words
I feel like I was born to be part of an international research programme! I was born in the US, raised in Belgium (so I have dual nationality), and now reside in the US. As a high school student in Belgium, I participated in several week-long international gatherings with partner schools through the Comenius exchange programme. I was bit by the global mobility bug at a young age. After that, I earned a bachelor's degree in BioEngineering (KULeuven), participated in the Erasmus Mundus Master Programme for an MSC in Nanoscience and Nanotechnology (KULeuven & UJF Grenoble Joint degree), spending the second year of my Master's in France. Finally, I pursued a PhD in Life Sciences at the University of Dundee in Scotland, where I was an Early Stage Researcher in the International Training Network project PHOQUS. My area of research during my PhD work was developing novel methods to study the onset and progression using 3D tissue models. More recently, I applied my tissue engineering skills at an organ-on-a-chip start-up company.
Now I am focussing on science writing. In my spare time, I produce and perform science comedy in Seattle and virtually since the pandemic.
Pavlo, in his own words
I was born in Ukraine. I earned my Bachelor's degree from Mikkeli University of Technology in Finland. I then received the Erasmus Mundus double Master of Science in Dependable Software Systems from the University of St Andrews in Scotland and Maynooth University in Ireland. I joined an MSCA International Training Network project at TU Delft in the Netherlands, where I obtained a PhD. My project was in the area of automated driving. I am involved with startups and currently chair MCAA's Bridging Science and Business Working Group. I am also active within the Erasmus Mundus Students and Alumni Association, where I am the director of the Research and Innovation unit.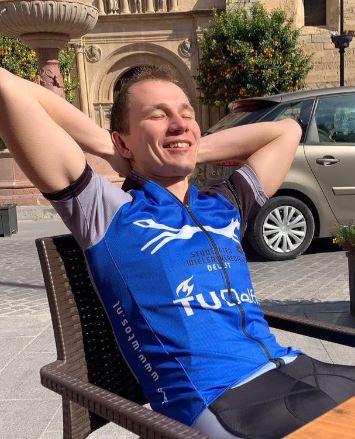 Valerie and Pavlo are both proud of their achievements within their Working Groups despite COVID-19 and the restriction measures put in place to contain the pandemic. During this time of closures and cancellations, the events have shifted to a virtual format.
According to Pavlo, his working group has been focussed mostly on reorganising events. He explains: "All our plans for 2020 crashed, as we had a big emphasis on conducting two large-scale events within the 'Researchers meet Innovators' series. We also planned to conduct a session during the GA. We attempted to refocus the events to the online reality, but it was deemed inefficient and we redirected a few subtopics of the planned events into webinars. We decided to postpone the organisation of large events for later, when the world comes back to the (new) normal."
The Researchers meet Innovators series of workshops, however, was a success, gaining a particularly high level of exposure. "Our events would often attract more than a hundred attendees," says Pavlo. "Last year, we organised a number of webinars conducted by MCAA members, as well as external speakers."
Valerie is also pleased to mention that, thanks to the active involvement of Gian Maria Greco, the MCAA content (newsletters and magazine) has become more accessible. Good practices have been established, as well as guidelines. "We will continue these efforts by organising workshops on accessibility for websites and virtual conferences," she says. As regards the recent special edition newsletter on diversity, Valerie highlights the importance of sharing stories about underrepresented researchers.
"Finally, we organised a very successful Science Slam training and some of the participants took part in a science comedy show during the virtual conference," she says. "Let's have more of that, please!"
According to Valerie, the pandemic had a limited impact on the activities of the Communication Working Group since a large part were already taking place online. "We were always a very virtual group, communicating mostly by emails and the Slack channel, as we were spread out over several time zones. Personally, I think the pandemic did allow me to re-evaluate how to structure my time and the projects we were planning, and it also allowed us to embrace organising virtual events," she adds.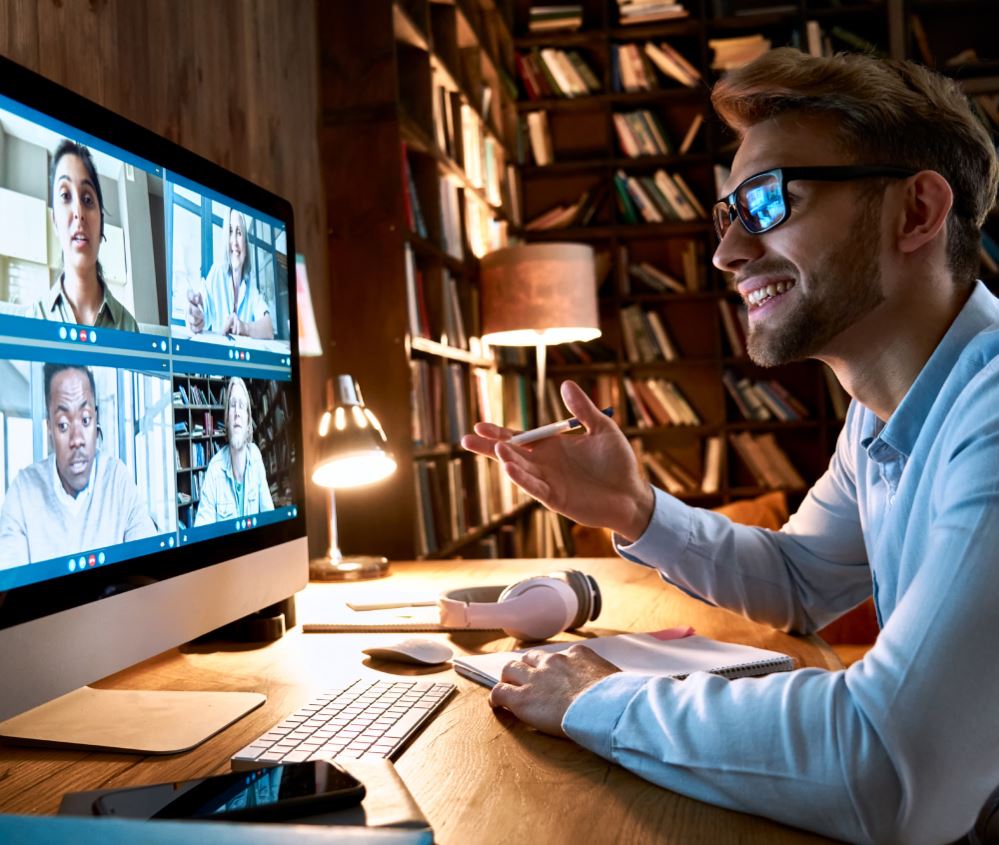 BUILDING RESILIENCE
Probably the biggest question amidst the pandemic is how to build resilience in times of COVID-19. For Pavlo, the solution is based on crowdsourcing and distributed research. "The pandemic actually gave a foundation to test the resilience of these methods. Within the Bridging Science and Business Working Group, we are discussing how guidelines may now be updated to make research of members of MCAA more flexible," he explains.
According to Valerie, flexibility is paramount. "I'm not sure continuity should always be the priority, allowing for flexibility in changing situations, reframing priorities, and putting mental health and wellbeing before research productivity is key to maintain resilience in the longterm," she concludes.
"To realise the MCAA's potential to grow we need to ensure sustainable funding of individuals and for the MCAA as a whole."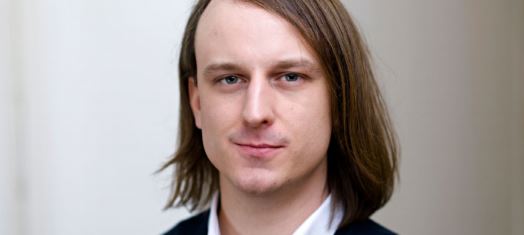 Christian, in his own words
I'm from Germany. I had the great chance to spend three years in Hungary at the Corvinus University of Budapest and the Corvinno Kft within the Eduworks Innovative Training Networks (ITN), researching on the rating and utilisation of domain knowledge for technology enhanced learning. Now I'm back at the University of Siegen in Germany, working as a postdoc at the Institute of Knowledge Based Systems and Knowledge Management. Widening my scope of rating domain knowledge to building and using knowledge graphs, I am now researching on establishing knowledge graphs as enablers for smart algorithms at the verge between quantitative and qualitative sources of information.
Many Artificial Intelligence and smart(er) technologies can profit from that, e.g. machine learning and recommender systems. I'm bringing my research into use in a range of applications and funding areas as technology enhanced learning (individualising learning), industry 4.0 (root cause analysis and context along the value chain) or fault detection (contextualising and diagnosing in open systems). This makes my workdays both rich in variety and open minded – something that the ITN mobility and the mix of cultures and domains fostered greatly.
Christian's journey with the MCAA started with his experience as the Research Funding Working Group's Vice-Chair. He worked closely with Gábor Kishmihók, the previous chair. "What unifies us both is the experience with national, European and international research funding applications and their implementation across domains," says Christian. "Research funding is always different in different domains and therefore it is a profit that we both think beyond domain limits to foster interdisciplinary research, which is exactly where MCAA succeeds – having excellent researchers and bringing them together."
FOSTERING FUNDING
Asked about his future plans for the Working Group, he explains: "As MCAA we are a strong partner in science already but together with the working group I want to make us a strong partner in research projects too. This is an ever growing potential of MCAA and one major way to turn this into a sustainable force is to foster the funding of individuals, but also acquire research funding for the MCAA as a whole."
Christian has set three main goals
Informing MCAA members about research funding and sharing and organising lessons learned;
Being the first contact point for external and internal research funding;
Interfacing between partner requests of project consortia and the MCAA board to be a partner in research funding and supporting the organisational process.

RESEARCH FUNDING AS AN INTEGRAL PART OF THE ACADEMIC FUTURE
Christian is proud to mention a few accomplishments of the Working Group. "Under the work of the group, MCAA was established as a partner in four successful research proposals, acquiring funds for the MCAA to employ members of the community to add to science under the label of MCAA," he says.
In addition, members of the working group have been invited as regular speakers in science and research funding events, helping the MCAA community to build a vision on how research funding is an integral part of the academic future.
It goes without saying that the working group has also suffered from the COVID-19 pandemic. "COVID-19 comes with explicit but also many implicit and often unconscious impacts, which we may only be able to fully unpack looking back onto the crisis," muses Christian.
CONTINUITY AS A RESILIENCE STRATEGY
"We were as a group all fortunate to have the resilience of the past mobility and often also the extra stability of longer running contracts in our home institutions," adds Christian. "As such my impression is that we mastered the crisis very well in terms of the impact onto the working group."
From the start of the pandemic the Working Group has also set ambitious but realistic goals, with a limited number of task forces, but with well-connected members.
For Christian, resilience can be developed through continuity. "The true resilience of this crisis is to keep our ground or to discover factors of stability we didn't consider before to build us a familiar yet different ground to stand on", he says. "Final continuity comes from finding our personal narrative of how science and maturity grew together through this crisis and how they grew through one another," he concludes.
Stéphanie, in her own words
I am an Assistant Professor at the Grenoble School of Management in France. I came back to my home country after 11 years in Russia, Ireland, and the Netherlands.
In Russia, I worked in the marketing industry while doing my part-time PhD in France. I moved and continued the PhD while on a researcher contract in computer science and education with the Innovative Training Networks (ITN) association in Ireland. After defending my thesis, I joined the philosophy department of the University of Twente in the Netherlands, for a temporary postdoc position.
There, my role was to think of how research on ethics and technology can have an impact on policy. From there, I applied to the Individual Fellowships (IF) on ethics and technology. I terminated the IF early to take on my current, and luckily permanent, position.
My research still focuses on the role of ethical considerations in our decisions to use technology in general, as well as their political implications. It has been a journey of interdisciplinary and international mobility for sure!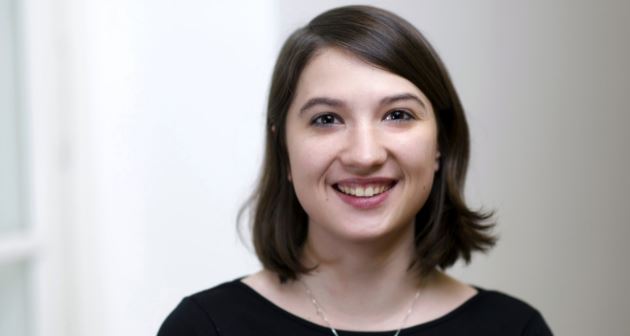 "There are always MCAA members who are up for an online gathering and who will support you!"
Stéphanie is passionate about Policy and particularly Political Sciences. She explains her commitment towards the MCAA: "I had the privilege to work on science for policy in my postdoc and to be part of a project commissioned by the Scientific Foresight (STOA), it seemed therefore natural to join the MCAA Policy Working Group."
Now that Stéphanie is leading the Policy Working Group, the activities she conducts are based on the following motto: "The WG is not focusing on science for policy. Rather, it looks at policy for science," she says.
CREATING A STIMULATING ENVIRONMENT FOR RESEARCHERS
The aim of the Working Group is, therefore, to promote research policies that enable researchers to flourish personally and academically. "We work a lot on understanding how to create responsible environments in that regard. We are also very interested in ethics and how to promote Open Science, Open Data. We want to make sure our members and the future generations will be able to evolve in an environment that both respects and enables them to do the best research they can," explains Stéphanie.
So far, the Policy WG has been quite successful in activities that aimed at raising awareness for a better research culture, sustainable research careers, and at setting up mental health peer-to-peer mentoring networks.
"This year, we will resume the mentoring action, we will collect evidence on the issues faced by our fellows and on what constitutes a good research environment. It is vital that we voice the concerns and issues of our researchers, and that MCAA leads conversations on this topic," adds Stéphanie.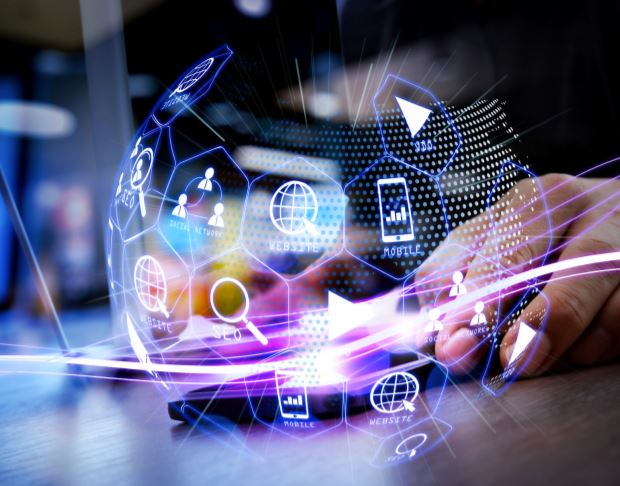 BEING TOGETHER, ONLINE
With the COVID-19 pandemic, the members of the Working Group have been meeting up online on a regular basis. And online activities will be carried out, as Stéphanie says: "We'll soon have our first 'Wine O'clock policy talk', a session where people come to Zoom and share a glass of wine around a presentation by a member on policy and good discussions. We hope this will help members to network with each other and figure out how to influence policy."
For Stéphanie, adaptation is key. "There are always MCAA members who are up for an online gathering and who will support you and exchange, so don't be afraid to ask for informal gatherings, it keeps the mood up," she concludes with enthusiasm.