MCSA Fellow and Principal Investigator Francesca Lessa has explored past atrocities in South America. Her findings are benefiting lawyers, prosecutors, activists and international human rights bodies.
The Marie Skłodowska-Curie project Operation Condor tackled the transnational dimension to past human rights violations perpetrated by South America's dictatorships during the 1970s and 1980s. Leading this endeavour was Francesca Lessa who explored transnational crimes by using Operation Condor as a case study.
Operation Condor was a secret transnational network of intelligence and joint operations that regimes in Argentina, Bolivia, Brazil, Chile, Paraguay and Uruguay established in late 1975 to persecute political opponents in exile in South America and beyond.
Holding a PhD in International Relations from the London School of Economics and having worked on various research projects at the University of Oxford relating to human rights and transitional justice, Lessa explains why this project is so important. She says: "Responding to transnational human rights violations has become a pressing issue recently in human rights scholarship and practice. This is in light of evergrowing transnational phenomena, including human trafficking and refugee crises around the world, that cause unprecedented human rights violations."
IMPORTANT CONCLUSIONS ABOUT TRANSNATIONAL REPRESSION IN SOUTH AMERICA
Lessa investigated the different ways South American transnational human rights violations in the 1970s have been investigated over the years and identified potential lessons learnt to inform policy and responses for today's cross-border crimes. She analysed the victims of Operation Condor and transnational repression in the 1970s, and assessed the response of Argentina, Chile and Uruguay's justice systems to cross-border atrocities since the return to democracy in the 1980s.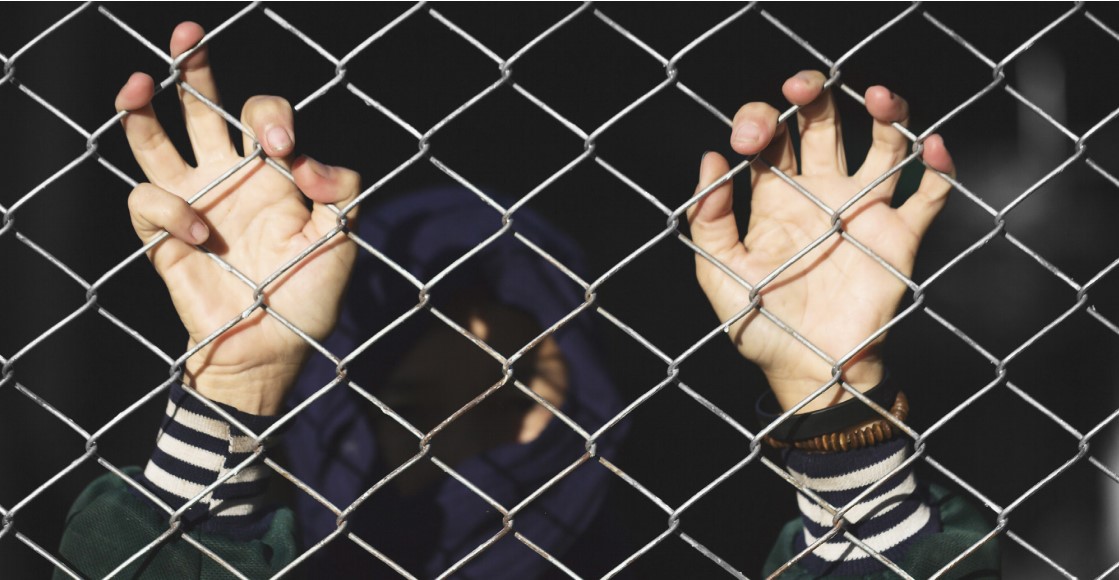 Research has fed into the book 'The Condor Trials: Transnational Repression and Human Rights in South America'. The manuscript is being revised ahead of publication in late 2021. "Relying on multinational archival research, legal analysis and interviews conducted in South America, Italy and the US between 2013 and 2019, the book enhances our understanding of the inner workings of transnational repressive ventures by authoritarian governments in 1970s South America," explains Lessa. "It probed in detail the Operation Condor trials that took place in Argentina, Chile and Italy, as well as similar prosecutions in Uruguay from the mid-2000s to the present."
Created for the purposes of the project, the Database on South America's Transnational Human Rights Violations maps and compiles cases of victims of cross-border atrocities between 1969 and 1981. Through empirical data, the database reveals that Uruguayans represented the largest group of victims by nationality, and Argentina was the main theatre of transnational repressive operations at that time.
The project will benefit scholars, researchers, students and human rights practitioners in South America and abroad. "The mapping of transnational atrocities in 1970s South America and the close study of subsequent accountability efforts revealed both the extent of the atrocities committed and the crucial role that justice seekers, especially victims, survivors and human rights activists, have played since the 1970s in unravelling the secretive inner workings of Operation Condor and denouncing the crimes perpetrated," comments Lessa. "Furthermore, the persistent efforts of these transnational networks of justice seekers enabled emblematic prosecutions to eventually take place in the past decade and half in Argentina, Chile, Italy and Uruguay, amongst other countries."
JUSTICE IS BEING SERVED
Research findings have already had significant impact. In 2018, Lessa transmitted three new archival documents to lawyers involved in the Italian Operation Condor trial in Rome. A lawyer filed these documents before Rome's First Assize Appeals Court. They were subsequently admitted as evidence since the Court considered them new and relevant to proceedings during the appeals phase. In July 2019, the Court overturned 18 of the 19 acquittals dictated at first instance and condemned 24 former South American military and civilian officials for 38 murders committed during Operation Condor.
In April 2018, Lessa presented preliminary findings from the database to the Inter-American Commission on Human Rights in Washington. In May 2019, the Inter-American Commission used some of these findings in deciding the Julien Grisonas case. In Report 56/19, the Commission held that Uruguayans accounted for half of the victims of regional repression in South America. This finding was exclusively based on the project that broke down cases by nationality, crime type and perpetration country. No other state or agency had systematised this information before.
In early 2020, the Public Prosecutor's Office in Rome asked Lessa to testify in new criminal proceedings at the investigative stage regarding two homicides committed in 1976 and 1977. She submitted numerous archival documents gathered during the project.
Operation Condor and the transnational atrocities committed in 1970s South America and the associated process of achieving justice have been the subject of much interest and fascination. Lessa contributed to an in-depth report by 'The Guardian' in September 2020. Her research also attracted attention from South American media outlets in Chile, Uruguay and Argentina.
MCAA EDITORIAL TEAM
Discover Project number 8 of the MANNA network. You will find out how dietary lipids in sows' diet change the expression of genes, proteins and metabolites on piglets' muscles.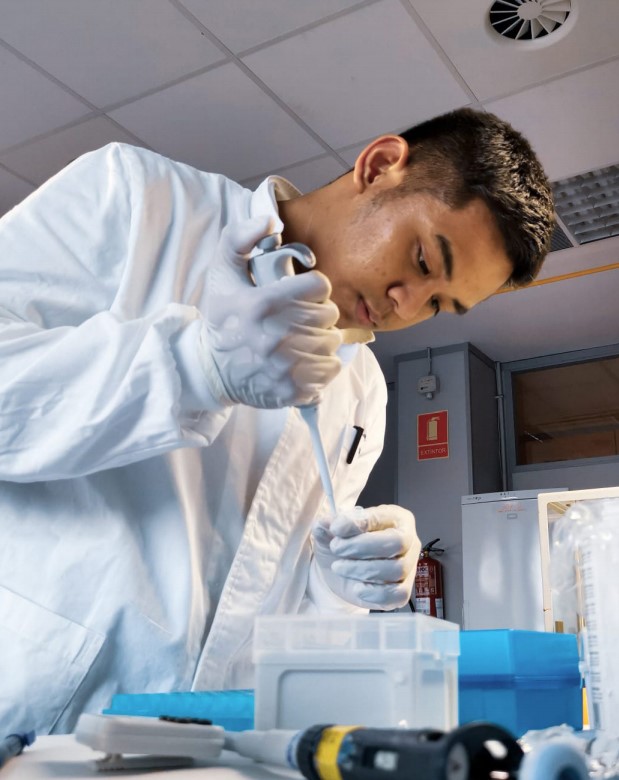 The European Joint Doctorate in Molecular Animal Nutrition (MANNA) is an EU network whose mission is to provide a Double Doctorate-level training programme, valid throughout all Europe, on innovative technologies applied to animal science and nutrition. The MANNA Joint Doctoral project is a Marie-Skłodowska Curie Actions Innovative Training Network (MSCA ITN) funded by the European Commission under the Horizon 2020 Programme. This is the 9th in a series of articles on the MANNA doctorate, through which we will discover in detail its projects and the related early-stage researchers (ESRs).
WHO AM I?
My name is Yron Joseph Manaig and I was born and raised in the Philippines — an archipelago country that is composed of 7 641 islands, so imagine how rich my is country in terms of natural resources and beaches. I obtained my bachelor's degree in Agriculture, with a major in Animal Science, at the University of the Philippines Los Baños. At the same university, I did a master's degree in Animal Science that is more focused on animal nutrition. In my dissertation, I determined the feeding value of soybean lecithin oil and the interactive effects of supplemental fat sources and carcass modifiers on production performance, carcass characteristics, meat quality and belly characteristics of growing-finishing pigs.
I am currently ESR number 8 working on the project titled "Effect of dietary lipids on porcine meat quality (intramuscular fat content and composition)", which is supervised by Armand Sanchez Bonastre (Universitá Autonoma de Barcelona (UAB), Spain), Giovanni Savoini (Università degli Studi di Milano, Italy), and Jonathan Statham (RAFT Solutions, United Kingdom).
PROJECT OVERVIEW
Meat quality traits, including sensorial, nutritional and human health, are receiving increasing interest. Genotype and nutrition affect fat content, composition, uniformity and oxidative stability, while water-holding capacity and colour are affected by almost all the above-mentioned factors. Sensory qualities (i.e. eating quality and appearance of the meat) are determined by tenderness, flavour, juiciness and colour. According to PIC (1 ), a 'high-quality' meat cannot be solely defined as it is. It is a combination of subjective and objective measurements that vary across markets. Moreover, it is consumer perception that drives the demand of what quality of meat should be produced as it is the main goal of pork production. Studies have also shown that tenderness, juiciness and flavour have high positive influence on the preference of the consumers (Aaslyng et al., 2007; Choi, Lee, Jin, Choi, & Lee, 2014; Nold, 2006; Rosenvold & Andersen, 2002). Knowledge of the genes affecting these traits is essential to improve the quality of pork-derived products, without affecting the productive performance.
Increased meatiness and reduced fat content have now become the trend of the modern pork industry, mainly due to animal selection programmes and improvements towards leanness. Such a trend has caused lack of tenderness, juiciness and flavour of the pork as it is hard to sustain these qualities in lean pigs. Intramuscular fat is defined as the fat within the muscle — invisible at low levels but becoming visible at high levels and generally called 'marbling' (Matthews, 2011). Marbling affects tenderness, juiciness and flavour, all indicators of pork quality. It is also correlated with aroma volatiles and essential fatty acids (FAs) (Choi et al., 2014). The lipid content of the meat has the most significant 0effect on its sensory properties.
This project aims to determine on how the sow's milk directly affects the meat quality of the piglets on a molecular level using OMICs technologies — genomics (2), transcriptomics (3), proteomics (4) and metabolomics (5). This includes the identification and validation of quantitative trait loci (6) (QTLs) and candidate genes' polymorphisms for FAs, integrating information from muscle transcriptome analysis as well as genotypes and phenotypic records from different breeds, proteins, and metabolites' differences between supplemented dietary lipids.
MY PROJECT SO FAR
I spent my first year at UAB to perform the genomics part of the project, which involves the extraction of RNA and miRNA from UAB breeds that have been characterised phenotypically for extreme values for the omega-6/omega-3 FAs ratio. We have obtained differentially expressed genes, miRNAs, ontologies and biological pathways that are related to metabolic regulation and muscle development. We have also found gene–miRNA interactions that are related to lipolysis and protein degradation. This year, we have focused on establishing the animal experiment at the Centro Zootecnico Didattico Sperimentale of the University of Milan. The research involves the use of 6 sows with an average weight of 300 kg from the day of detection of the beginning of pregnancy until the 28th day of lactation (weaning). They will then be divided into two homogeneous groups of two diets containing different ratios of omega-6 and omega-3 FAs. Muscle samples will be collected and be subjected to the aforementioned OMICs analyses — genomics and transcriptomics in Barcelona, proteomics in Milan and metabolomics in Glasgow.
HOW BEING PART OF AN MSCA ITN IMPACTS ME
Being part of an MSCA ITN is both a privilege and a responsibility. I am privileged because of the learnings and opportunities that the programme has given me — working between universities, research centres and laboratories, researchers, and even countries; this made me learn two additional languages too! The immense amount of collaborations and networking involved in a project can make you think and feel responsible to excel and deliver for the betterment of science and society. It sets your perspective that what you do now could impact today's science and in the future.
Being part of MANNA has been nothing but a fulfilling experience. I always consider research as a fun activity. This makes me realise that learning is discovering that nothing is impossible. Moreover, I have also met an amazing group of ESRs and supervisors who I can call my 'extended family' in Europe. They have always been helpful and supportive in and outside of our project.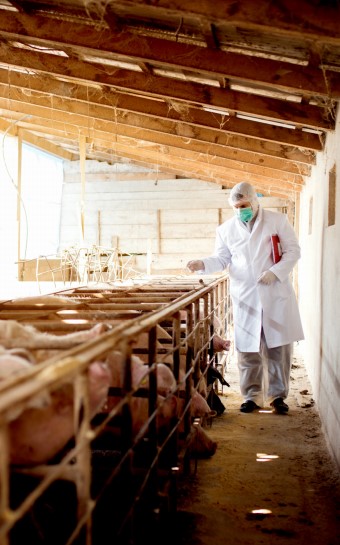 1. Aaslyng, M. D., Oksama, M., Olsen, E. C., Bejerholm, C., Baltzer, M., Andersen, G., Bredie, W. L. P., Byrne, D. V., & Gabrielsen, G. (2007). The impact of sensory quality of pork on consumer preference. Meat Science, 76(1), 61-73. https://doi.org/10.1016/j.meatsci.2006.10.014
2. Choi, S., Lee, H. J., Jin, S. K., Choi, Y. I., & Lee, J. J. (2014). Comparison of carcass characteristics and meat quality between Duroc and crossbred pigs. Korean Journal for Food Science of Animal Resources, 34(2), 238- 244. https://doi.org/10.5851/kosfa.2014.34.2.238
3. Matthews, N., & Jungst, S. (2010). Pork fat quality. PIC, CuttingEdge First Quarter. https://www.pic.com/ (Accessed 1 December 2018.)
4. Nold, R. (2006). Meat quality. https://porkgateway.org/resource/meat-quality/ (Accessed 7 December 2018).
5. Rosenvold, K., & Andersen, H. J. (2003). Factors of significance for pork quality—A review. Meat Science, 64(3), 219-237. https://doi.org/10.1016/S0309-1740(02)00186-9
1 PIC – Pig Improvement Company.
2 Genomics is the study of whole genomes of organisms and incorporates elements from genetics.
3 Transcriptomics is the study of the transcriptome — the complete set of RNA transcripts that are produced by the genome using high-throughput methods, such as microarray analysis.
4 Proteomics is the large-scale study of proteomes — sets of proteins produced in an organism, system or biological context.
5 Metabolomics is the large-scale study of small molecules, commonly known as metabolites, within various biofluids (urine, blood), cells, tissues and organisms.
6 Quantitative trait locus (QTL) is a locus that correlates with variation of a quantitative trait in the phenotype of a population of organisms.
YRON JOSEPH MANAIG
EARLY STAGE RESEARCHER OF MANNA PROJECT 8
(AUTONOMOUS UNIVERSITY OF BARCELONA, SPAIN, AND UNIVERSITY OF MILAN, ITALY)
Discover Project number 9 of the MANNA network. You will find out how dietary nutrients shape intestinal barrier function through transcriptomics and proteomics.
The European Joint Doctorate in Molecular Animal Nutrition (MANNA) is an EU network whose mission is to provide a Double Doctorate-level training programme, valid throughout all Europe, on innovative technologies applied to animal science and nutrition. The MANNA Joint Doctoral project is a Marie-Skłodowska Curie Actions Innovative Training Network (MSCA ITN) funded by the European Commission under the Horizon 2020 Programme. This is the tenth of a series of articles on the MANNA doctorate, through which we will discover in detail its projects and the related early-stage researchers (ESRs).
WHO AM I?
My name is Tamil Selvi Sundaram and I was born and brought up in Chennai, one of the main metropolitan cities of south India. I graduated with a bachelor's (B. Tech) in Biotechnology from Anna University, Chennai. To explore and experience the challenging international environment, I moved to Germany where I pursued my master's in Environmental Protection and Agricultural Food Production at the University of Hohenheim, Stuttgart. During my second year of study, I had an opportunity to work as a student research assistant in the development of a hydrogel-based 3D cell culture scaffold (7 ) at the Leibniz Institute of Polymer Research (Dresden). Later, I did my master's thesis at Helmholtz Centre for Infection Research (Braunschweig), where I assessed the antibacterial activity of secondary bile acids on Clostridium difficile infection in a mouse intestinal ex vivo model. I acquired strong interest in the development of intestinal cell models to access host–pathogen/drug interactions in intestinal diseases. MANNA provided me with the right platform to expand my knowledge in this area through state-of-the-art OMICs technologies. I am currently the ESR of Project number 9, working on the topic titled "Establishing in vitro intestinal epithelial cell models in animal nutrition", which is supervised by Antonella Baldi (University of Milan), Juraj Pistl (University of Veterinary Medicine and Pharmacy in Košice), and Maria Filippa Addis (Porto Conte Ricerche).
PROJECT OVERVIEW
Intestinal epithelial layer (IEL) at the gut lumen and tissue interphase is a key player of host-innate immunity. IEL is a dynamic component of the gastrointestinal tract that blocks the entry of luminal pathogens and antigens by forming a physical barrier and also secreting certain antimicrobial peptides. Besides, IEL maintains the intestinal homeostasis by orchestrating the functions of overlying gut microbiota and underlying immune cells. Hence, the integrity of IEL is of paramount importance in the maintenance of a healthy gut. Infections and weaning in farm animals can detrimentally affect the barrier function and predispose to intestinal failure. Dietary nutrients such as omega-3 polyunsaturated fatty acids (ω-3 PUFA) and modified citrus pectin (MCP) are known to exhibit anti-inflammatory and anti-oxidative activities. However, their mechanism at the level of IEL inflammation is uncertain. My current study is focused on establishing intestinal epithelial cell (IEC) models of pig and chicken and to characterise the anti-inflammatory activity of ω-3 PUFA and MCP by cell-based assays (8 ), transcriptomics (9 ) and proteomics (10) analyses. The outcome of this study will enable us to decipher the molecular mechanism of these nutrients for efficient utilisation in pig and chicken diets.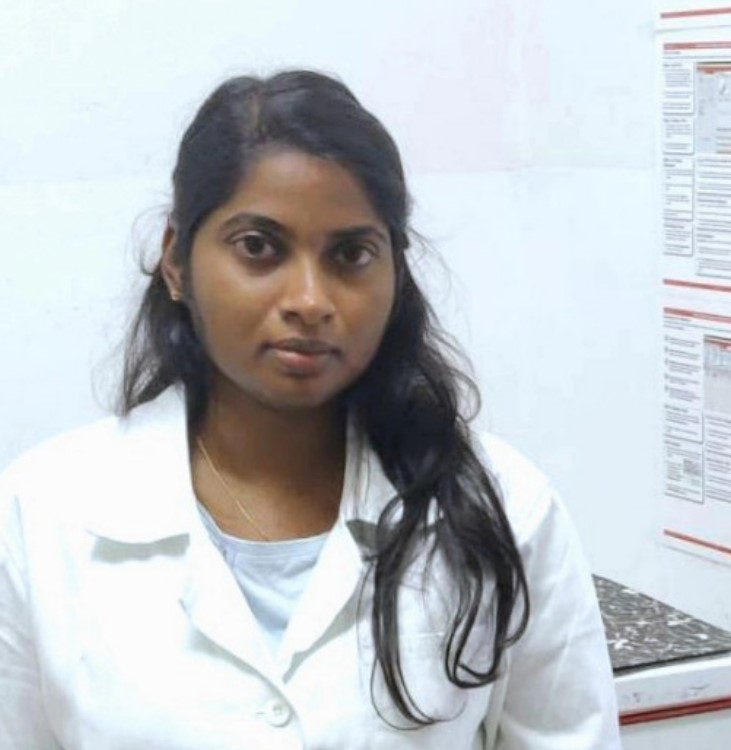 MY PROJECT SO FAR
During my first year at the University of Milan, I characterised the anti-inflammatory and anti-oxidative properties of ω-3 PUFA against different stress conditions in the porcine IPEC-J2 cell model (Sundaram, Giromini, Rebucci, & Baldi, 2020). Based on these results, cell samples were collected for further transcriptome analysis at the University of Veterinary Medicine and Pharmacy in Košice and secretomics (11) at Porto Conte Ricerche. In my ongoing second year in Košice, I have isolated and assessed the quality of RNA from these cell samples for further cDNA library preparation, next-generation sequencing ( 12) and data analysis. In parallel, I have developed a primary IEC model from 19-day-old chicken embryos. Following, the IEC model was characterised by flow cytometry and immunocytochemistry. Moreover, preliminary results on the cytoprotective activity of MCP against the lipopolysaccharides challenge was obtained from XTT assay (13). Further, IEC samples will be collected for OMICs analysis.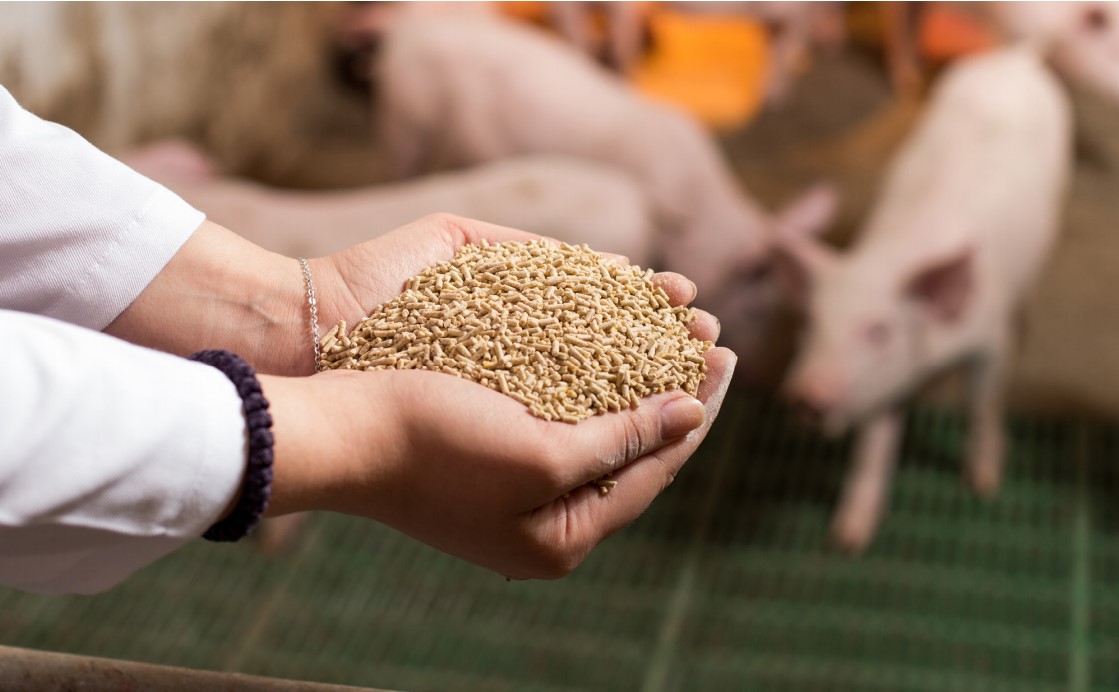 HOW BEING PART OF AN MSCA ITN IMPACTS ME
Being part of an MSCA ITN has been a great opportunity for me to grow as an independent researcher in a challenging environment. This MSCA ITN provides me with a huge platform to utilise and integrate expertise of different laboratories and industries across Europe to meet greater scientific goals. In particular, incorporation of industrial secondments with cutting-edge technology is a significant career booster for a budding researcher like me to acquire insights into translational research. Furthermore, this network organises regular training involving leading scientific experts to improve both technical as well as interpersonal skills. Last but not the least, MANNA provided me a wonderful opportunity to travel around, meeting like-minded, enthusiastic researchers to collaborate and exchange knowledge.
7 Cell culture scaffolds are artificially created structures to support cell growth in a three-dimensional environment.
8 Cell-based assays are in vitro assays used to measure the cellular response such as proliferation, viability and cytotoxicity after treatment with various stimuli.
9 Transcriptomics is the study of the transcriptome — the complete set of RNA transcripts expressed in a cell, tissue or organism.
10 Proteomics is the study of the proteome — the entire protein complements of a cell, tissue or organism.
11 Secretomics is the study of the secretome — the entire set of proteins that are secreted into the extracellular space of a cell, tissue or organism.
12 Next-generation sequencing refers to high-throughput DNA sequencing technologies that allows the query of an entire genome, for known and unknown genes.
13 3 XTT is a colorimetric assay for the quantification of cell proliferation, viability and cytotoxicity..
REFERENCE
Sundaram, T. S., Giromini, C., Rebucci, R., & Baldi, A. (2020). Omega-3 polyunsaturated fatty acids counteract inflammatory and oxidative damage of non-transformed porcine enterocytes. Animals, 10(6), 956. https://doi.org/10.3390/ani10060956
TAMIL SELVI SUNDARAM
EARLY STAGE RESEARCHER OF MANNA PROJECT 9
(UNIVERSITY OF MILAN, ITALY, AND UNIVERSITY OF VETERINARY MED IC INE AND PHARMACY IN KOSˇ ICE, SLOVAKIA)