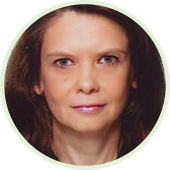 In 2015, after a very successful first year of work, the MCAA continued growing and working towards the association's objectives. We are proud of our members' activities and of the 22 Chapters and 9 Working Groups which have actively contributed to the work of the MCAA, launching many new initiatives.
In the first half of 2015, alongside to our regular work, the Board was predominantly occupied with the strategic planning and preparation of the Plan of Activities for period 2015-2020. This is necessary to ensure future development of the MCAA and funding after May 2016, when the current contract with the EC expires. We have developed a framework of fruitful activities which provides MCAA members with greater opportunities for networking and professional development.
In the second half of this year, part of our work will be related to the development of new structural elements to support the accomplishment of our goals and the realisation of several planned activities. We are proceeding already with the structural profiling, which will make possible closer interactions among MCAA members sharing the same professional interests. We are also actively involved in the preparations for the MCAA General Assembly, which is planned for March next year.
As you can read in the MCAA Forum, our Chapters and Working Groups are planning many events for this period. At the initiative of our Chapters and in cooperation with external partners, in September we are going to be involved in Researcher's Night, Expo Milan, EURAXESS Links workshops and many other remarkable events.
We will also be focusing on ESOF 2016, where we foresee active participation and visibility for the MCAA community at this very important science event – the largest in Europe (it will be held in Manchester in July 2016). In cooperation with the ESOF team we will again organise an MCAA poster stand for young researchers, where our members and young researchers from around the world will be able to network and present their achievements to the large and respected audience.
The Board Members regularly participate in and organise events. In September I will be honoured to speak at a conference organised by the Alexander von Humboldt Foundation, and then at the plenary session of the World Science Forum in November. I am sure there will also be other events that MCAA Board Members will have opportunity to attend to represent the association.
Finally, for those of you waiting for an update on the micro-grants for career development – we haven't forgotten! We are planning to launch a new call for micro-grants by the end of the year that will provide new opportunities for our members within limits of the budget available. We are also considering inviting volunteers to assist us with the evaluation process and other tasks.
This autumn seems quite promising with regard to activities planned and I am cordially inviting both new and old members to join forces and bring their positive energy and creative thinking to existing or new activities, in line with their availability and professional interests.