INTERVIEW WITH HATICE PINAR SENOGUZ
Originally from Turkey, Hatice Pinar Senoguz is currently conducting research in Göttingen (Germany). We met her to find out about her life as a displaced researcher, and her advocacy for peace and research freedom.
ABOUT HATICE PINAR SENOGUZ
I'm a post-doctoral researcher and a recognised at-risk scholar from Turkey. I'm also part of the group of scholars known as Academics for Peace. Like many of the Academics for Peace, I have been dismissed by a state decree. For me this was in 2016, when I held a sociology lecturer post. I was teaching at a public university in the city of Gaziantep at the Turkish border with Syria, where I had also been researching local hospitality towards Syrian refugees.
You received your PhD from the Middle East Technical University in 2014 with a historical anthropological study on the border town of Kilis in the Turkish-Syrian frontier. Why did you choose this topic?
I have great interest in exploring the meaning and significance of state borders among citizens of the country concerned, especially the dwellers of border zones. Borders define our belongings. But they are also challenged, manipulated and circumvented. While borders are the places where the State exerts a tight hold and surveillance, they are also viewed as places of disorder and crime. I am rather convinced that borders have their own stories, ideologies and ways of interaction that border researchers must delve into in order to explore what living at a border means to border dwellers. I assume that borders produce values, practices and relationships that are not found anywhere else in the nation-state. But this requires reflexive anthropology, prompting the researcher to reflect on the ideas and categories that she or he has so far taken for granted.
Today your research focuses on post-migration conflicts at Turkey's south-east border, and Syrian families' migration trajectories to Germany. Could you tell us about this?
I conduct research on the local reception of Syrian refugees in the border city of Gaziantep. Although the local authorities are very much engaged in promoting the city as hospitable, anti-Syrian sentiments dominate, and impact social encounters – something that is not uncommon in the border regions neighbouring Syria. Several other colleagues working on this topic arrived at similar conclusions based on their observations. Together with my colleague Estella Carpi from the London School of Economics, we are exploring how hospitality turned into a dominant discursive strategy, that together with the everyday workings of hospitality at a societal level, has come to govern encounters between local hosts and Syrian refugees, and impose socio-spatial control on the refugees themselves.
Can you tell us about Academics for Peace?
Academics for Peace dates back to a time before the petition 'We Will Not Be a Party to This Crime' appeared in early 2016. The group was formed in 2012 when demands for the resolution of a long-standing conflict between the Turkish State and the Kurdistan Workers' Party (PKK) became more vocal, and extended to a hunger strike by Kurdish political prisoners. Personally,
I had not been involved in the group, but I came across the petition demanding that the State end violence in predominantly Kurdish towns after the peace negotiations started a few years earlier had dramatically failed. The State violence targeting young Kurdish militants in urban settings aimed not only at annihilating them, but also literally destroying their urban settlements, expelling civilians from their hometowns and even killing. Military operations in the region targeted an 'effective' war against terrorism. The government's reaction to the petition was to criminalise all signees and discredit their demands for an immediate return to the peace negotiations, instead accusing them of supporting a terrorist organisation – namely the PKK. A smear campaign launched by the head of the state and supported by the mainstream national media turned almost every signee into an Academic for Peace and broadened the network. Since then, the Academics for Peace engage in advocacy work and activities showing solidarity in various countries, including Turkey.
Why did you move to Göttingen in Germany?
I moved to Göttingen as I was offered a fellowship from the Philipp Schwartz Initiative that would enable me to continue my academic work. The shifting political situation in Turkey has endangered critical thinking and the prospects for independent science, especially at the smaller Anatolian universities. The purge was followed by trials in increasing numbers against the signees, for whom the prosecutors are requesting 7.5 year prison sentences for legitimising or promoting the methods of the terrorist organisation in the press.
You were a speaker at the March for Science in Göttingen in 2017. Can you tell us about the movement?
I am proud to have joined the first March for Science in Göttingen last year, although this movement dates back further in the US and elsewhere. This movement reminds us of the value of science and academic freedom, which are closely related to the critical thinking and freedom of expression. The march in Göttingen was very timely, reminding everyone that these values are under threat, with populist and authoritarian governments rising to power not only in Turkey, but also in the US, Europe, South Asia and Latin America. It also coincided with wish to give more visibility to the backlash and repression against the dissidents in my country.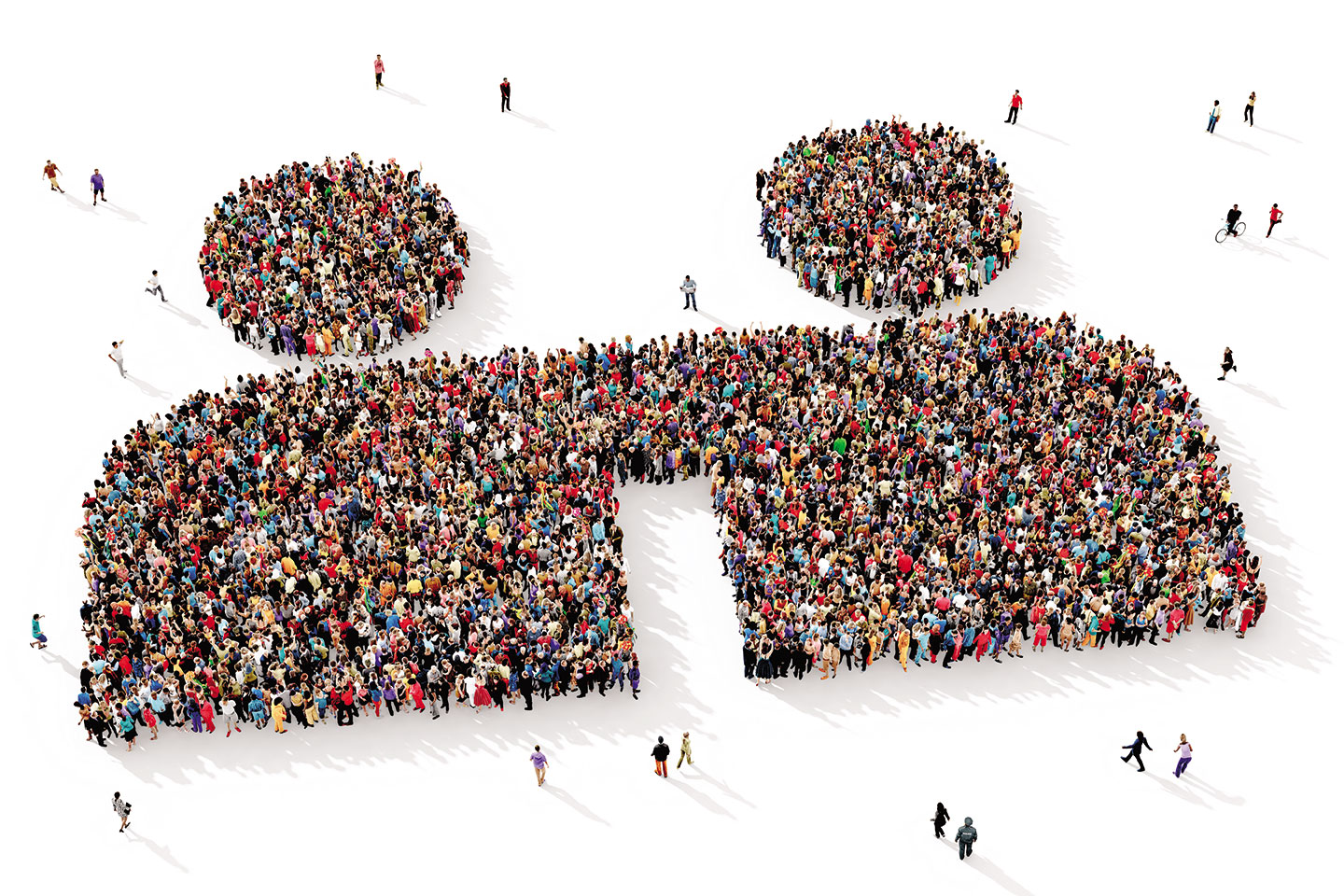 What are the consequences of being displaced for the career of a researcher?
I think the consequences will be long-term and it is currently too early to comment. These consequences are not only personal – being displaced also affects our families, our students and the local communities in which we used to live. The impact of the ongoing purge in Turkey is massive for higher education. It led to the shrinking of intellectual space, coupled with migration and forming of a diaspora of Turkish intellectuals outside of the country. Turkish universities are becoming increasingly destitute places, denouncing diversity among their faculty and students. Being displaced creates psychological destruction at a personal level and is a setback for one's professional life. I have to adapt and re-orient myself in Germany in order to be able to continuemy life. Being displaced also brings uncertainty about the future. But being hosted by a welcoming university and colleagues restores my self-esteem, and improves my well-being. The experience has also broadened my horizons and way of seeing things. Under the pressure of securing a tenure track or positions, we are all as academics affected by increasing precarity within the job market in the higher education sector. But I
do not believe that this is an impasse to producing critical knowledge or raising awareness about our concerns.
Do you have hopes and expectations regarding displaced researchers?
The arrival of displaced researchers at European and American universities was facilitated by the personal efforts of colleagues and friends, as well as the institutions who offered solidarity. The fellowships and funds granted to the scholars at risk give them a chance to recover and heal, and gather force to continue their fight. They also provided an opportunity for new beginnings for others. Sometimes these financial means could also be offered to students at risk, who risk not only being expelled from educational institutions, but also imprisonment. I hope that these financial means can be sustained, and that they continue to reach those in need. Although the humanitarian, economic and political conditions leading to displacement are pervasive around the world, the displaced lack networks of solidarity. I hope the future will bring more opportunities to connect with different groups of displaced researchers and refugees, with whom experiences could be exchanged, common strategies developed and actions taken.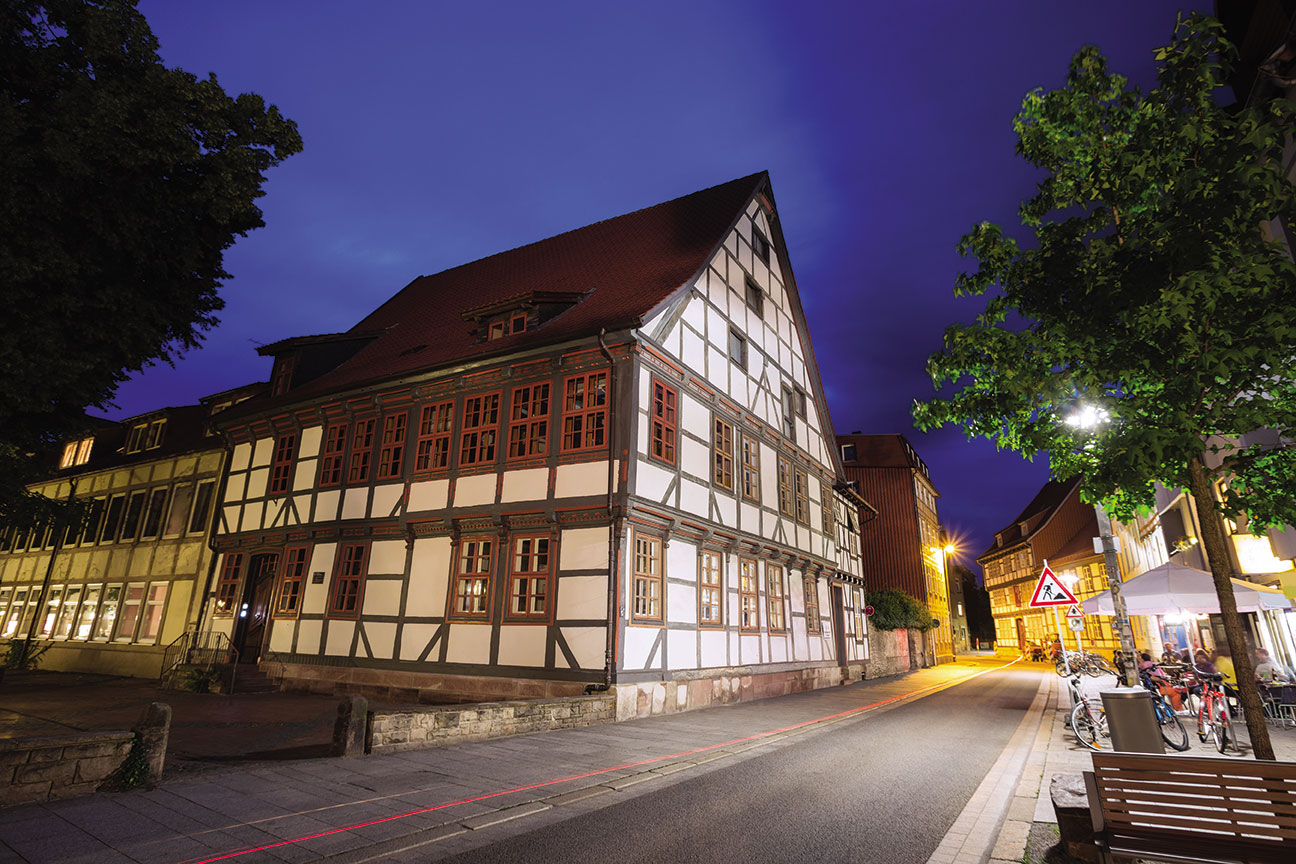 INTERVIEW WITH YULIIA OVCHYNNYKOVA
Originally from Ukraine, Yuliia Ovchynnykova started her career in Donetsk. But when her university – that of Vinnytsia – moved to central Ukraine following political upheaval, she upped and left with it. Here is her story, as well as her hopes and expectations for the future.
ABOUT YULIIA OVCYNNYKOVA
I'm Acting Dean of the Faculty of Biology, associate professor of the Department of Zoology and Ecology at the Vasyl' Stus Donetsk National University (Vasyl' Stus DonNU). Since 2014, I have also been the Secretary, a member of the Presidium of the Young Scientists' Council at Ukraine's Ministry of Education and Science. In 2015-2017, I was an official Ukraine delegate to the European Council of Doctoral Candidates and Junior Researchers (Eurodoc) and was a coordinator of the Interdisciplinarity Working Group of Eurodoc in 2016-2017.
My research interests include the ecological network of Eastern Podilia in the context of balanced development within the region, as well as the structure and dynamics of Collembolla in eastern and central Ukraine, and in particular their bioindicative features and ecological structure.border with Syria, where I had also been researching local hospitality towards Syrian refugees.
How long have you been at Donetsk University? What have you been doing there?
I am a graduate of Vasyl' Stus DonNU. All my professional path is connected with the university. From 2002 until 2007, I studied at the university's Faculty of Biology. Then between 2007-2010 I was a postgraduate student and wrote my dissertation on ecology at the Department of Zoology and Ecology. Since 2008, I have been the Deputy Head of the university's trade union, since 2011 I have been Head of the Educational laboratory on methodological provision of interdisciplinary training and internship. In October 2014, I was appointed Acting Head of the Department of Zoology and Ecology, and since 2016, I have been Acting Dean of the Faculty of Biology.
Could you explain what happened at Donetsk National University in 2014?
In 2014, our university was at the epicenter as events unfolded on the Donbass. On 16 September, the administrative premises of the university
were captured by armed groups. University staff and students, who did not even consider cooperation with the invaders, created a public movement, 'Save Alma Mater!'. Our rector, Roman Grynuk, removed the seal from the university, as well as founding documents. The university flag was taken down so that no trace could be found. A group of students, led by rector Roman Grynuk, met with Ukraine's then-Minister of Education and Science, Sergey Kvit, and a decision was made to move the University to Vinnytsia. An Order by the Ministry of Education and Science on "the organisation of the educational process of the Donetsk National University of Ukraine in Vinnytsia" was signed on 30 September 2014.
In total, more than 5 000 students and about 1 000 teachers moved from Donetsk.
Vasyl' Stus DonNU is a classical university that provides training for future specialists in the natural sciences, and in humanitarian and economic fields of knowledge. It is a powerful scientific and educational complex with the highest level of accreditation, one of the leading higher educational institutions in Ukraine, and the best University in both Vinnytsia and the Vinnytsia region. 
Why Vinnytsia?
In 2014 there was no classical university in Vinnytsia, so much of Donetsk National University's areas of expertise was not covered by other higher education establishments in the city.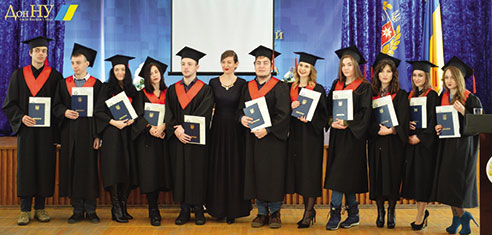 The relocated university was renamed Vasyl' Stus; could you tell us about him?
The discussion on naming the university after one of its most famous graduates, Vinnytsia and Donetsk citizen, poet, human rights activist, political prisoner, Hero of Ukraine – Vasyl` Stus (1938-1985) – was relaunched by DonNU graduates in 2016.
Vasyl' Stus was born on 6 January 1938 in the village of Rakhnivka in the Vinnytsia region. He graduated from the Faculty of Philology at the Donetsk Pedagogical Institute, taught, worked on a newspaper and fought for the revival of national culture throughout his life.
How did the first few months after the move go?
We all understood that there was a lot of work ahead, and the university was ready to fight for each student. We all personally phoned our students and informed them about the transfer to Vinnytsia. A website was also created, where anyone who wanted to cross-check information with us could register. 
Classes started on 3 November in practically all faculties and for all student groups (full-time, part-time and distance learners). Today the university has 9 faculties, in which more than 5 000 students study.
As for the Faculty of Biology, we started with two chairs, one table and one room. Equipment, desks and boards were later purchased using grant funds and donations. In Donetsk, we had enjoyed seven-storey building, two museums, and a separate floor for each department. In Vinnytsia we now have one floor and a number of auditoriums, in which we prepare future biologists and environmentalists.
The big problem for the university in Vinnitsa is the lack of student accommodation.
But in spite of all the difficulties and the considerable distance to travel from home to the university, there is a real university atmosphere and a good student life. Also, we are actively integrating into the Vinnytsia community, creating new innovative projects and educational programmes. Honestly, we have not for a minute let our shoulders droop, or abandoned our beliefs and hard work.
The original university campus continues to operate in Donetsk. What is the link between both campuses?
There is no cooperation and interaction between our universities. It should be noted that the only legitimate Vasyl' Stus Donetsk National University operates in the city of Vinnytsia! Those who stayed in Donetsk are imitating the education system run on our campus, and are acting outside of Ukrainian legislation!
Are you working with Russia in international projects?
To date, research and educational cooperation with Russia's institutions and organisations has been suspended.
How would you describe your university three years after the move?
Vasyl' Stus DonNU has gradually restored its resources and technicalbase. It has also created a co-working centre and a science park (DonNU-Podilia), developed its professorial teaching staff, began to recover the status it once had in national and international ratings, and is becoming a leading university locally. The university has also significantly intensified international cooperation; created an unprecedented partnership network and significantly strengthened relations between schools, government and the local community in order to implement joint socially beneficial projects.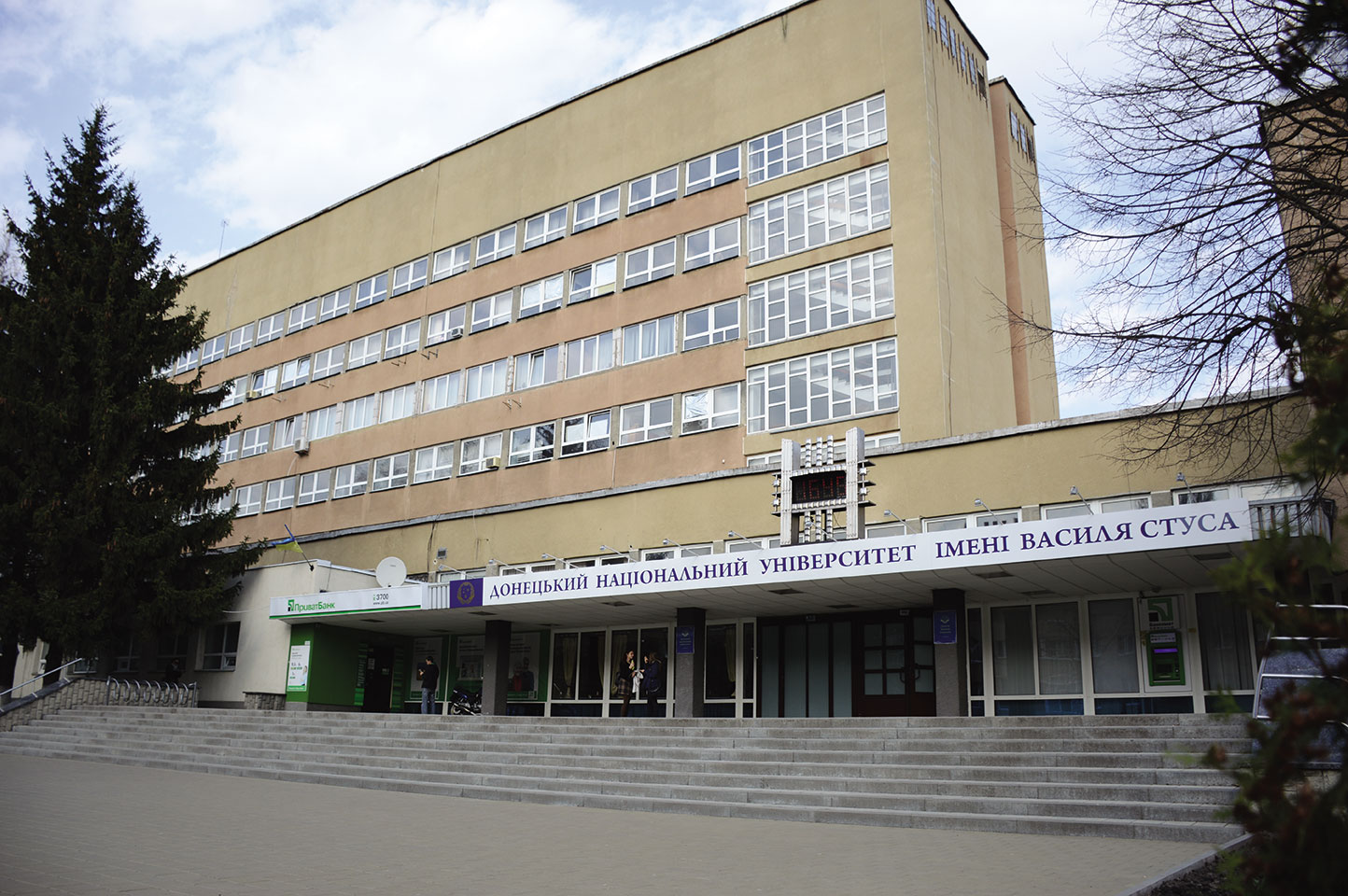 Will the university's diplomas be recognised worldwide?
Vasyl' Stus DonNU issues European- model diplomas. The appendices are in two languages – Ukrainian and English. These contain information on all passed courses, training assessments and the number of ECTS, as well as information on the national system of higher education in Ukraine. Our university's diplomas are recognised as diplomas in accordance with procedures adopted under the The Hague and Lisbon Conventions. 
What impact will being a displaced researcher have on your career?
I hope none, because, frankly speaking, it is morally very difficult to have the status of a displaced person. A person who has seen war up close and been forced to leave everything, to move and to prove his or her patriotism – not through words, but through a deed – aspires to feel like a full citizen of his or her country. It is very important for me to campaign for equal rights in a democratic society in which you are respected as a professional and individual, regardless of whether you have the status of displaced person.
What are your hopes and expectations?
I hope that our university will progressively grow, continue to celebrate its glorious traditions and multiply its achievements. I sincerely believe that the natural sciences will gain popularity in Ukraine, and I believe that we will be able to fully restore our resources and facilities, including open laboratories, to build a campus and find a life-university balance. No matter how difficult it has been for us – working in new conditions, in a new city – we try to look to the future with confidence, we take small and very responsible steps each and every day, because NOMEN EST OMEN!
Are you aware of any platforms or programmes helping displaced researchers?
During the move, the university was assisted by donors from different countries around the world, by partners and graduates. For almost two years, the university received significant support from the ICF 'Renaissance' initiative within the framework of the European Development of Donetsk National University programme. Today, the Faculties of Natural Science need particular support. To participate actively in international programmes (Horizon 2020, Erasmus Plus and others), we need to confirm the availability of laboratory equipment for performing high-quality scientific work. But this is problematic as we do not have sufficient material resources. So we see other scientific consortia and joint laboratories created involving other organisations and institutions. 
The main priorities for us today are therefore undoubtedly international cooperation, the internationalisation of science and education, fundraising and the search for support programmes for our university.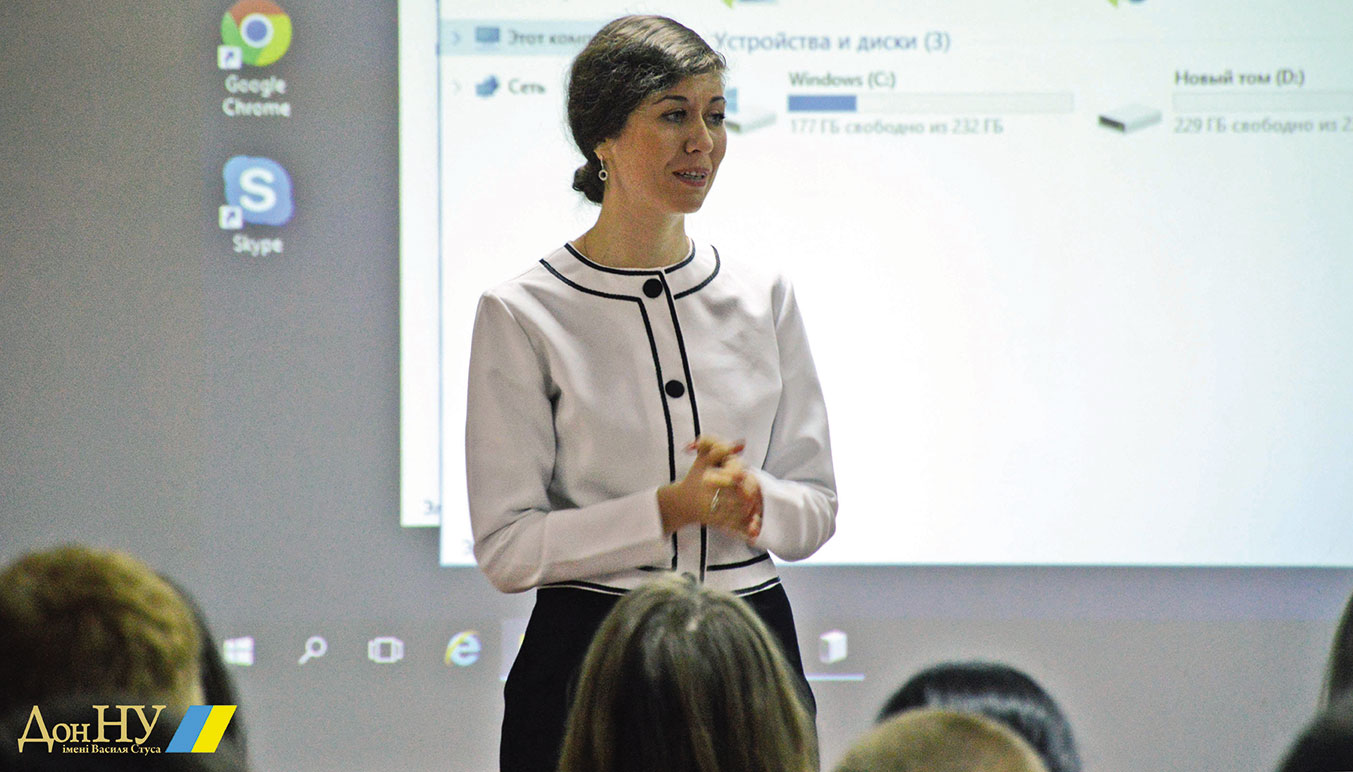 INTERVIEW WITH NEHAMA LEWIS
HOW THE MEDIA CAN IMPACT HEALTH BEHAVIOUR
Nehama Lewis, Ordinary Board Member, Senior Lecturer, Department of Communication, University of Haifa, has Australian-Israeli citizenship. Following her doctoral studies in communication (University of Pennsylvania, 2010) and postdoctoral research in psychology (Florida International University, 2010-2012), she received a Marie Curie Career Reintegration Grant to investigate the ways in which young adults in Israel and the US engage with information about drugs from the media and interpersonal sources. We met her to discuss the effects of media on health behaviours.
Dr Lewis, a scan of your CV shows that your research interests are health communication, information seeking and scanning, persuasion and message effects. What led you in this direction?
I was always interested in the process people follow when making decisions, and the factors that persuade us to behave in particular ways. During my undergraduate studies in communication, I became more interested in understanding the ways in which one of these factors – the media – influences this process.
One of the most important contexts for decision-making is health. We all make day-to-day decisions such as what to eat, drink, or whether to exercise, but are also faced with more critical decisions such as whether to be screened for cancer. These choices can impact our lives, but also impact society.
All of these interests contributed to my choice to study health communication. This area applies concepts and theories from psychology to test the impacts of the media and health information on our health behaviours.
Do we all actively look for information about health? How does behaviour differ?
Many people do look for information about health, sometimes on a regular basis and sometimes in reaction to a particular need for information (e.g. a disease diagnosis). However, others prefer to avoid information-seeking in relation to health. Research suggests that younger, more educated people tend to look for information from a broader range of sources, and that the ability to find, comprehend and utilise health information is related to health literacy, which varies across individuals and groups. There are many ways in which people look for and find information, and these have changed as our technology evolves. For many people, curiosity about a health topic leads to searching on their phone, or via the internet, but others prefer to ask friends or their doctor. What I find interesting is that our attitudes towards health topics are also influenced by information w didn't specifically look for – information we come across incidentally(through scanning). For example, we might hear about a new treatment when a friend mentions it, or come across an article about a health topic in our newsfeed. We may not be aware of the impact of information engagement, but research shows that it does affect our attitudes and health behaviours.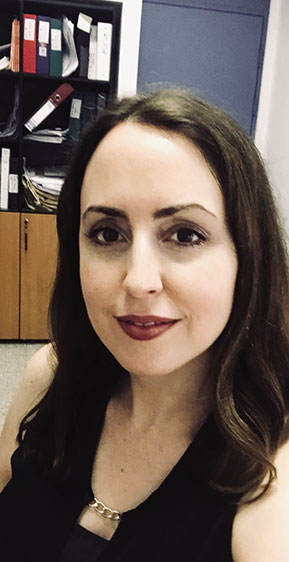 You conducted research about the way individuals seek information in relation to drugs. Can you tell us more about that?
My Marie Curie Career Reintegration Grant (2013-2017) supported research on the effects of information about non-medical drug use on drug use intentions and behaviour. The results showed that information- seeking is an early indicator of intention to use drugs and drug use among young adults. This is consistent with the idea that young adults may not necessarily decide to use drugs on the spur of the moment. As with other behaviours, the decision to use drugs non-medically may follow a process of information gathering from various interpersonal and media sources. The implications are that, from a prevention standpoint, providing information that can address the needs and curiosity of individuals at greater risk may reduce the likelihood of future non-medical drug use.
What role does the media play in providing information about drugs?
From a health and legal perspective, there is public interest in preventing non-medical drug use, particularly among young people. However, the media plays a complex role in these efforts. For example, coverage of marijuana, which was previously negative, has been influenced by increasing public support for the legalisation of marijuana in many U.S. states and other countries. Other technological advances, such as the dark web, and mobile applications such as Telegram, have made information about drugs, but also the drugs themselves, more accessible.
Drug-related information in the media has also become more difficult to regulate, as people seek information from online sources and come across a range of perspectives on this topic. At the same time, government-funded anti-drug campaigns have also had mixed success rates in influencing drug use behaviours. Thus, the media can potentially play an important role in shaping the way we think about drugs, but the influence may not always be to discourage use.
How should the media encourage healthy behaviour in your eyes?
There is a lot of excellent research in health communication that can be applied to designing more effective, strategic media campaigns to encourage healthy behaviours. However, even the most carefully designed media campaign will typically have a limited effect on health behaviours. Many people don't want to be told that they have to change their habits or adopt new ones. The most effective strategy to change health behaviours includes media campaigns alongside policy changes to create an environment that encourages behaviour change (through incentives or enforcement). This approach has been used to change behaviours such as smoking and seatbelt use.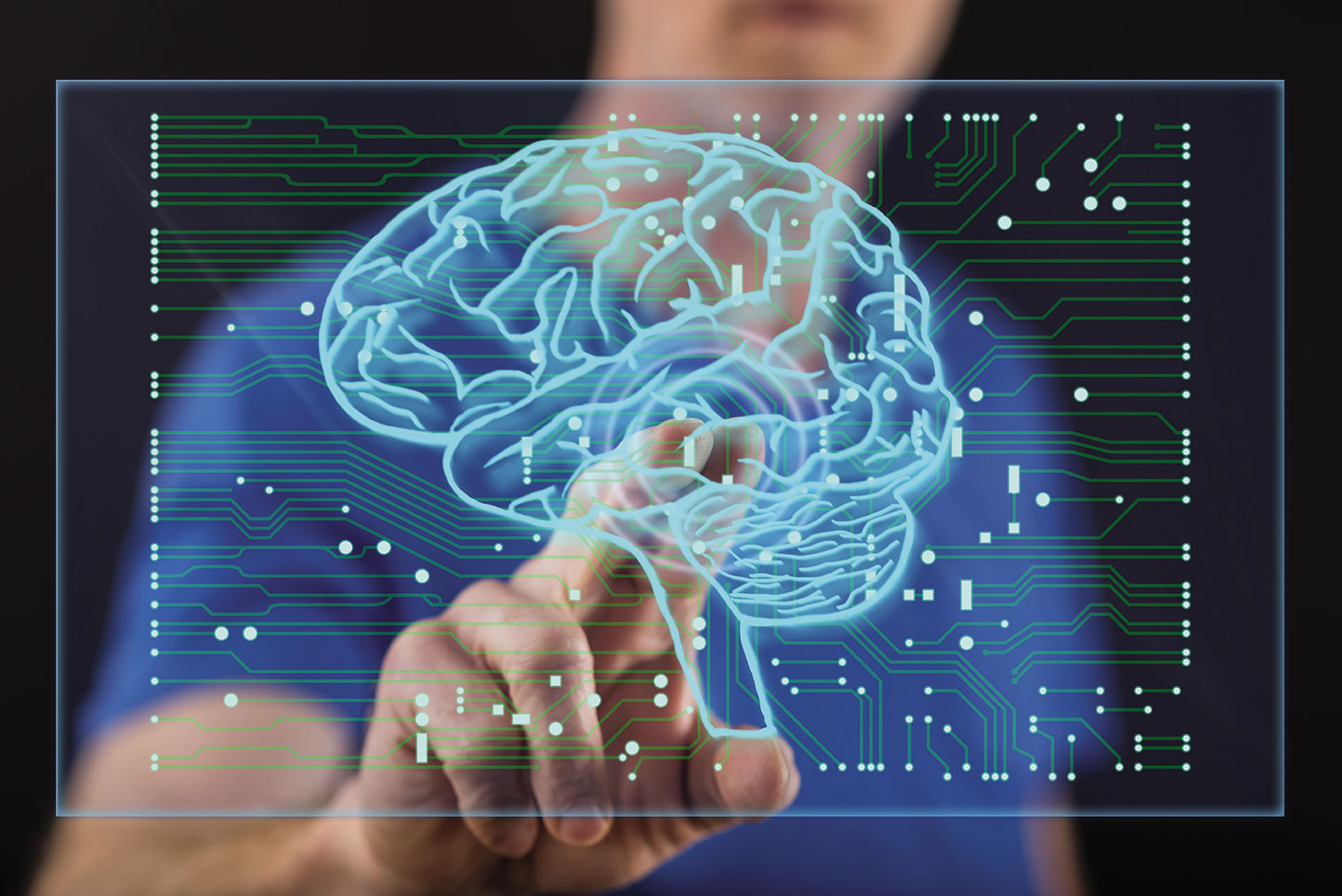 She will be representing this work
at  ESOF on July 10 in Toulouse.