Newsletter
For Christina Makoundou, MCAA editorial activities must ensure the quality of the production, but also promote values. We caught up with her to learn more.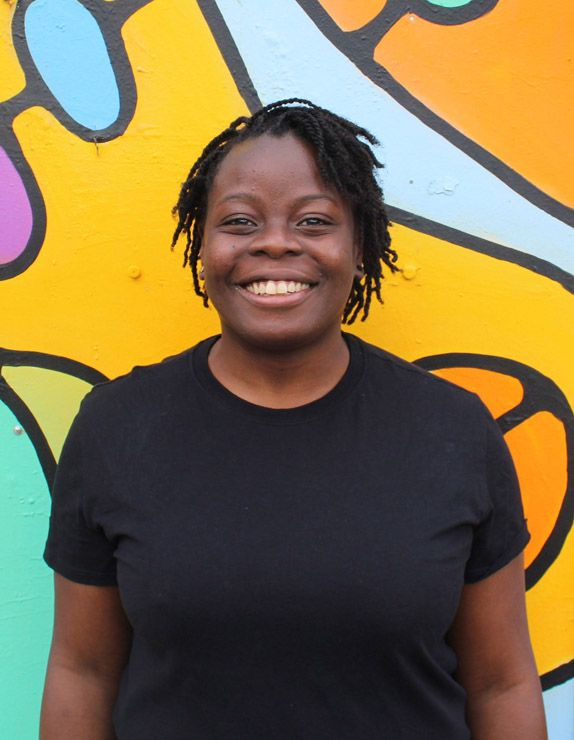 Christina Makoundou,

in her own words

I graduated from Sorbonne University (France) in Material Chemistry. I am now finalising my doctoral project at the Department of Civil, Chemical, Environmental and Materials Engineering of the University of Bologna (Italy) through the ITN-MSCA project SAFERUP!

When I am not in the lab, I love to spend time discovering new countries and places through my volunteering activities in sport or cultural youth events. Music is also a huge part of my daily life!
Christina became involved in the editorial activities of the MCAA with a great motivation to promote diversity. In this scope, along with her tasks within the MCAA Editorial Board, Christina is also active in the Gender Equity Diversity and Inclusion (GEDI) working group of the MCAA.
One of her main concerns is to promote those values within the editorial activities. "My current role in the Editorial team is to help, while proofreading the articles, to address language and visual misuses or bias regarding the GEDI topics. The goal is to ensure inclusivity in writing and avoid misunderstandings caused by offensive words or images. To make the MCCA newsletter enjoyable for all the readers," she explains.
Inclusivity is very important for Christina. She says: "I have joined the team last year and I am particularly impressed by the efforts made by the editorial team to cover wider subjects and to allow more readers to identify themselves in the subjects discussed in the newsletter or the magazine."
Reaching out to a larger public
Christina has big plans for the Editorial Board and hopes to increase the audience of the newsletter and magazine. For her, creativity is key to reach this objective. "In the past years, the focus was made on the accessibility or the GEDI issues for example, important steps so far. Day by day, new ideas and creative solutions are proposed to increase the interest while keeping a great article quality," she concludes.
Aurélia Chaise
MCAA Editorial Team