Newsletter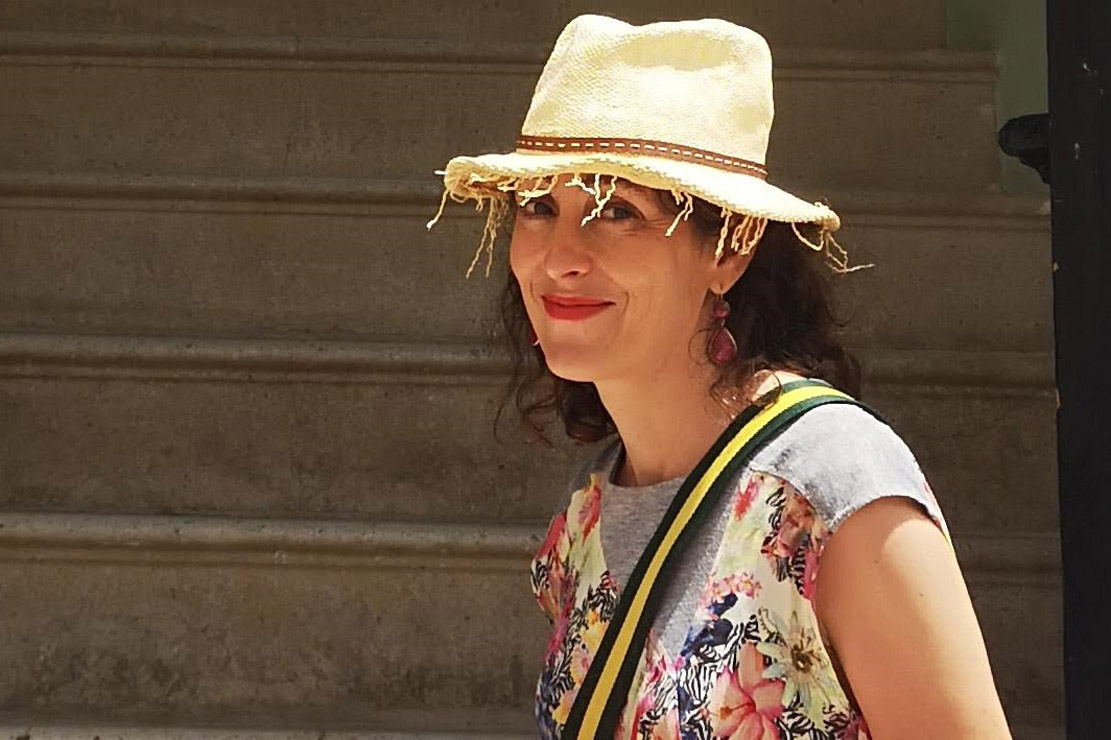 "I conceive of a time when modern urban society has come to the realisation that only through sustaining a beneficial connection with nature can people achieve health and the potential for happiness" (Kellert 2012, p. xv )
Due to the global increase in population (UNDESA, 2019), as people live more urbanised lifestyles, there is a growing potential for losing regular 'contact with Nature.' This circumstance diminishes access to human health and wellbeing benefits of daily interactions with the natural world and leads us to a sensorial deprived built environment (e.g. Ulrich 1984, Kaplan & Kaplan 1989, Maller 2006). Alienation from nature is not an inevitable consequence of modern life but rather failures in how we have deliberately chosen to design and develop our world. To maximise dwellers' connectivity to the natural environment in new and existing communities, new architectural design knowledge and useful creative strategies at all levels and scales of design are urgently needed (UN, 2017).
I carry out my individual research project Nature-In, focused on producing a catalogue of potential sustainable architectural devices, to increase our connection to nature through our interior domestic space experience, and thus, to mitigate this important problem.
After many countries around the world have been put into lockdown to control the spread of COVID-19, we have realised how human health and well-being are inextricably linked to nature and how important the design of our interior domestic space is. For these reasons, Nature-In is more relevant than ever.
As a crucial first step in my research, it is important to define the concept of nature and how the relationship between human beings and their natural surroundings should be. The term 'Anthropocene' was coined by 1995 Nobel Chemistry Laureate Paul Crutzen and it is now recognized as a new geological epoch in Earth's history that started around 1800. This term relates to humankind becoming the dominating force on Earth. The notion of Anthropocene calls for a change in our conception of nature, which is based on a cultural understanding:
- Humanity has to adopt a different perspective of the world and to revise its position in the universe, no longer above or in the centre, but within and with nature.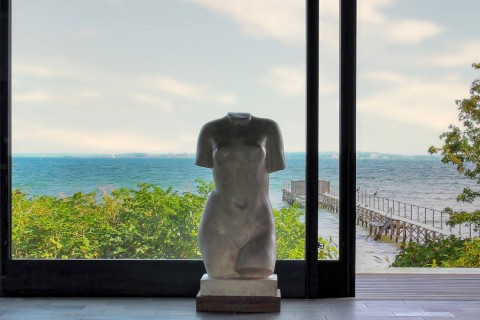 A new unitary concept of nature and culture is necessary, to replace the traditional outdated and dualistic Western understanding. In this framework, nature's oversimplified meaning of something independent from humans, should no longer be used (Prominski, 2014).
The relationship between architecture and nature must also be reconsidered. Architects can play a relevant transformational role creating new meaningful relationships between humans and the world as producers of our life scenarios, but also of new ideas for wellbeing and health (Manzini 2013), influencing communities and policymakers and changing their behaviour. We have to find new ways of living together, of inhabiting the world, linked to the understanding that we also are nature, that everything is connected as a component of a whole.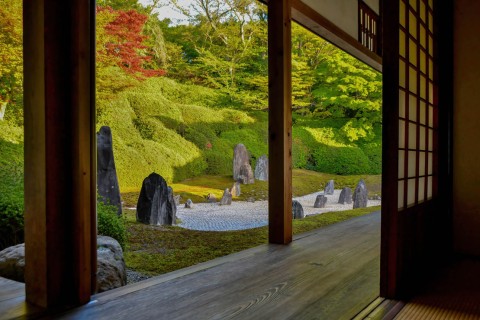 In this context, Biophilic Design, a little explored emerging approach that pursues sustainable design strategies to reconnect people with the natural environment (Kellert et al., 2008), represents a design revolution. This is not about greening our buildings or increasing their aesthetic appeal through integrating plants, but something more complex and ambitious. Biophilic Design is about establishing a mutual respect and enriching relations between humanity and nature (Browning & Ryan, 2020). It refers to an architecture experienced by all senses, sometimes without visual contact or a tangible link to the natural surroundings, and being aware of the passing of the time, Nature's changes along the day or the cycles along the year or seasons. It is a timely vision not just about sustainable design strategies but also about how we can fulfil modern society in harmony with Nature.
A fascinating study of Danish and Japanese architectural case-studies informs a contemporary sustainable design to increase our health and wellbeing.
I am conducting a fascinating study of exemplary post-war-Danish and traditionalJapanese buildings that contribute via rich multi-sensory stimulation to the connecting of their interior space with the surrounding nature, at the Royal Danish Academy in Copenhagen. I develop this through diverse design disciplines, Architectural Interior, Landscape, and Biophilic Design approaches with a focus on linking architectural research to future practice.
Biophilic Design is an innovative design paradigm, but in many respects harks back to previous architectural practices and principles revealed in buildings throughout architectural history. The internationally renowned postwar Danish buildings built in the 50s and early 60s, left a leading European legacy that has greatly influenced the domestic sphere and has further created the developing framework of the Danish quality of life. On the other hand, it is remarkable that in Japan - a country that has always attracted Danish architects - life has traditionally been understood to be in communion with Nature. Both architectural cultures are deeply inspired by the relationship between humans and nature mediated through architectural space, and offer exemplary sensory experiences of the natural world by complex mechanisms (García Sánchez, 2015).
In my selected case studies there is a connection to the surrounding nature and the variations that take place with the passing of time or with the seasons, that requires a reading in various landscape weather and seasonal conditions. Nature changes are ever-present. Architecture harmonises with nature. There is a world of relationships between the interior and exterior space, prevailing human comfort and the thought that everything is connected. Their interior space -that is a mean of communication- opens itself up to nature in different ways: their surrounding landscapes and gardens accompany the architecture, establishing a dialogue in connection with nature changes; their tectonic structure and material character are visible and easily understood, enhancing the intimate link to natural surroundings; the materials, often locally available, manifest colour schemes and textural effects found sometimes in the site; daylight manifests the distinctive character of the spaces. There are transitory spaces full of sensitivities: between light and shadow, transparency and opacity, the interior and exterior, the artificial elements and natural surroundings, between the artifact and the emptiness…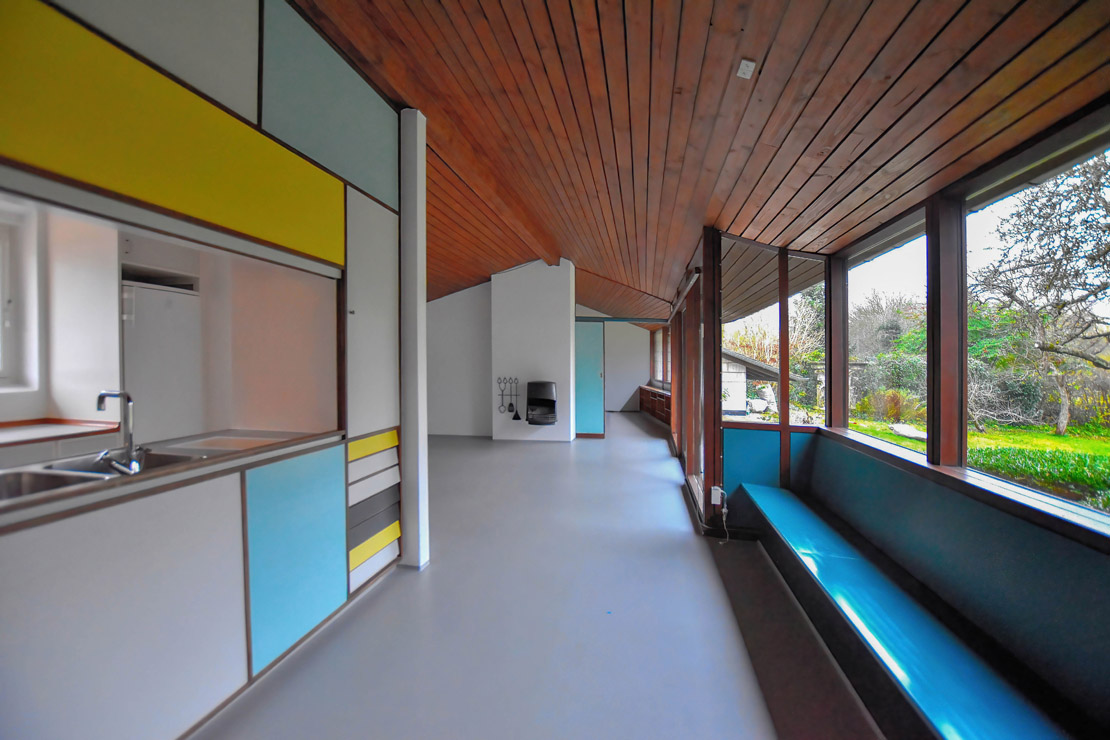 My study is still in progress, but it already reveals that these case-studies provide unique biophilic experiences which can contribute to enhancing the health and wellbeing of communities through daily interaction with nature in urban areas in the EU and beyond.
Acknowledgements: This project has received funding from the European Union's Horizon 2020 research and innovation programme under the Marie Skłodowska-Curie grant agreement number 896651.
Carmen Garcia Sanchez
Institute of Architecture and Design,
Royal Danish Academy, Denmark
cgar@kglakademi.dk
References:
Browning, W. D., & Ryan, C. O. (2020). Nature Inside: A biophilic design guide. London, UK: RIBA Publishing.
García Sánchez, C. (2015). 1950 en torno al Museo Louisiana 1970 (Doctoral Thesis). Madrid, Spain: Architecture School, Universidad Politécnica of Madrid.
Kaplan, R.; S. Kaplan. (1989): The experience of nature: a psychological perspective. Cambridge University Press, Cambridge, UK.
Kellert, S.R., (2012): Birthright, People and nature in the modern world. Yale University Press.
Kellert, S.Kellert, S. R., Heerwagen, J., & Mador, M. (Eds.). (2008). Biophilic design: The theory, science and practice of bringing buildings to life. Hoboken, NJ: Wiley.., (2012): Birthright, People and nature in the modern world. Yale University Press.
Maller, C., et.al. (2006). "Healthy nature healthy people: 'contact with nature' as an upstream health promotion intervention for populations." Health Promotion Intl., Vol.21, Issue 1, pp. 45-54.
Manzini, E., (2013). Public and Collaborative: Exploring the Intersection of Design, Social Innovation and Public Policy. Staszowski, E.(ed.) DESIS network.
Prominski, M. (2014). Andscapes: Concepts of nature and culture for landscape architecture in the 'Anthropocene.' Journal of Landscape Architecture, 9(1), 6–19. https://doi.org/10.1080/18626033.2014.898819
Ulrich, R. S. (1984). View through a window may influence recovery from surgery. Science, 224(4647), 420–421. https://doi.org/10.1126/science.6143402
UN (2017). New Urban Agenda. Quito: United Nations.
UNDESA (2019). World Urbanization Prospects: The 2018 Revision (ST/ESA/SER.A/420). New York, NY: United Nations.