A documentary film that portrays the journeys of academic refugees forced to leave their native countries to continue their lives and academic careers abroad was screened at the 6th MCAA General Assembly & Annual Conference. One of the scientists featured in the film, Science in Exile, shared his experience.
Due to political instability and war conflicts, many bright young minds have had to flee their native countries and settle in Europe. Access to higher education is one of the many challenges these refugees face. 
To address this phenomenon, the 'Refugees and Higher Education – What can you do to support academic refugees to enter academia and the labour market?' session at the MCAA General Assembly & Annual Conference in February 2019 presented ideas on how to support initiatives for refugee researchers. 
The focus was mainly on integration through education and mentoring programmes aimed at guiding them in the job market and civil society.
The session was organised and moderated by Andreina Laera, an MCCA member who leads the Policy Working Group's Refugees and Higher Education task force. She coordinates activities to increase awareness of existing best practices in integrating refugee scholars into higher education institutions in Europe. 
The documentary explored how conflict in Syria, Yemen and Iraq threatened the lives of two male and two female researchers and forced them to interrupt their work and escape their homelands. 
Zaid Alhajjaj, one of the four scientists featured in the film, attended the session. He completed his undergraduate degree in Mosul before fleeing Iraq. He is a PhD student in pharmaceutical biotechnology at Martin Luther University of Halle-Wittenberg with a DAAD scholarship provided by the German Academic Exchange Service. Alhajjaj is working on finding an easier way to produce therapeutic proteins that will provide medicines for very complicated diseases. Ultimately, the aim is to produce cheaper medicines for these diseases. Alhajjaj explained that the community of academic refugees faces the biggest challenge of integration. 
Nuria Diez Guardia, a Policy Officer working at the European Commission's Directorate-General for Migration and Home Affairs, and Eleni Andrianopulu, coordinator of the EU-funded BRiDGE and BRiDG11 projects and head of the Welcome Centre at Bielefeld University, presented their perspectives. Diez Guardia said it's not only an issue of giving possibilities or access to education, but also supporting people so they can succeed and progress. Commenting on the documentary, Andrianopulu noted: "The movie is an opener, hope, but also a warning for me."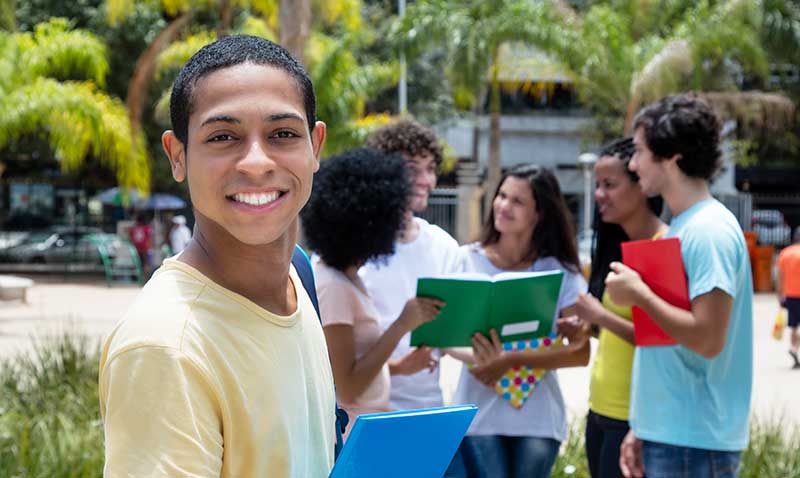 A Q&A followed the screening. Diez Guardia discussed proposals to restructure available funds for integration and inclusion at EU level, and the need to build synergies between various projects. Alhajjaj explained that integration policy needs to be systematic in order to be strengthened, and not based on individual efforts. He stressed the need for a united policy in Europe for integrating refugees. 
Andrianopulu discussed the academic community's role in dealing with the rise of xenophobia. "For xenophobia and right wing populism all over the world, you need to find the answers and the answer is the higher education system itself, it's research, so the more inclusive  and diverse you have managed to build and protect your institution, the better you can provide solutions for your societies." At the end of the session, Andrianopulu presented the aims of the two BRiDGE projects and proposed MCAA members to get involved in the projects by mentoring academic refugees during their research career paths. BRiDGE supports the long-term careers of highly skilled refugee researchers and their integration into the labour markets of the EU member states and
associated countries. The next MCAA General Assembly will host a new session about the integration of academic refugees in higher education. It will involve different stakeholders and invite academic refugees to attend.