INNOVATIVE is a Marie Skłodowska-Curie COFUND Doctoral Programme that's preparing bright young researchers for careers in aerospace technology and related fields. To discuss progress, we sat down with Laura Dunn, INNOVATIVE project manager at the University of Nottingham's Institute for Aerospace Technology (IAT), a leading aerospace research centre and host institution.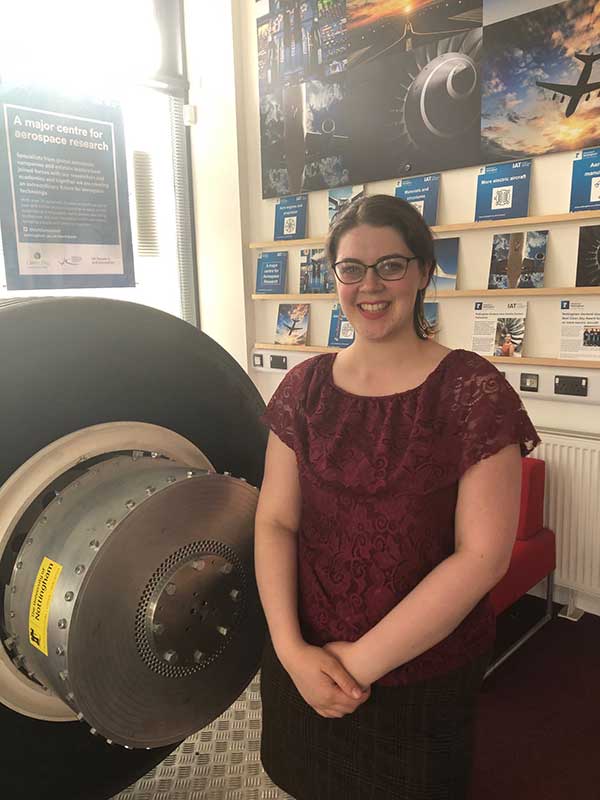 What are your responsibilities as project manager for INNOVATIVE?  
I make sure that the 5-year programme that ends in early 2021 provides what it should to the researchers – that it offers innovative skills training, strong links with industry through placements and industrial visits, summer schools with academic and industry leaders in the aerospace sector and career development support. I also ensure that all activities fulfil the requirements of the Marie Sklodowska- Curie research programme. I report on recruitment, research dissemination, programme spend and ethics approval requirements. Finally, I am the first port of call for the fellows, which can mean dealing with anything from visa to pension queries.
In terms of project background/ context, what problem does INNOVATIVE tackle? What need does it serve? 
The European Commission's Flightpath 2050 report identified three key issues for the future of European air transport: competitiveness, performance and sustainability. Aerospace research will need to embrace novel approaches to meet these challenges.
The report suggests that a multi- disciplinary approach will be essential in developing technology that will keep Europe competitive in this strategically important global industry. INNOVATIVE directly responds to this need for increased multi-disciplinary training tailored to the needs of the aerospace industry.
 
What is the ultimate aim of the INNOVATIVE project? What are the key objectives?
INNOVATIVE aims to develop the next generation of aerospace research professionals capable of leading the teams of the future. The project provides a comprehensive programme that empowers 24 researchers with a multi-disciplinary skillset who were recruited over 3 cohorts. Fellows gain exposure to the aerospace industry through secondments into leading companies, including technology providers, systems integrators, original equipment manufacturers and aircraft manufacturers. Training covers innovative design techniques, novel technologies and advanced manufacturing. Fellows are based in the inter-disciplinary environment of IAT, which brings together all aerospace-related
research and activities at the University of Nottingham, from science and engineering, to computer science, chemistry, physics and psychology. 
What will be the most significant achievement or output? 
The key objective is to deliver a comprehensive training programme for early stage researchers. Each fellow has been allocated to at least two academic supervisors of differing disciplines, giving them a broad basis for their PhD project. Outside their personal PhD projects, fellows can also access the University's wide-ranging training courses, annual professional skills training weeks run by the Graduate School and a technical summer school provided by a specialist aerospace modelling company (PACE). 
What are some notable results that have been achieved so far? 
Fellows have attended and presented their research at conferences around the world, including INTERNOISE, the International Comfort Congress and the European Motor-CAD User Conference. Vincenzo Madonna's work presented at the International Electric Machines and Drives Conference won the Best Paper Award. Fellows' papers have also been published in leading industry journals such as 'Composites'. INNOVATIVE has also brought some extra-curricular achievements. Two teams of fellows made it through to the second round of the Airbus Fly Your Ideas challenge that invited proposals tackling real-world aerospace problems. Xipeng Lyu and Hery Mwenegoha won the University's Graduate School presentation competition in successive years, explaining their theses in three minutes.
What are the overall benefits of INNOVATIVE? 
INNOVATIVE offers training for the designers and engineers of tomorrow, equipping them with the skills and abilities to think outside the box and collaborate across teams. Multidisciplinary thinking is a key aspect of this training, as next-generation aircraft will need to be designed as complete systems, as opposed to the current practice of several large systems (e.g. engines, airframes, wings and electronics) being optimised and designed independently. Future engineers will need to be aware of the system implications of specific technologies, and we anticipate that INNOVATIVE will ready its fellows to meet this challenge.
What is the expected impact of INNOVATIVE?  
Fellows receive training on transferrable skills such as critical problem solving, attention to detail and advanced communication, as well as exposure to leading aerospace companies and their cultures through the industrial secondments. This combination of formal training, scientific work and industrial engagement provide an unrivalled experience that will equip the researchers with the knowledge and skills required to pursue a career leading innovation in industry. Training this cohort of researchers will enable the ambitious development of the European aerospace field in the coming decades.
What is the latest news/current status?   
Our first cohorts are coming to the end of the programme, and are expected to begin the writing-up period in September. The other two cohorts are nearing the halfway point and are preparing for their placements. 
 
Is there anything else you would like to mention about INNOVATIVE?
The INNOVATIVE cohort is diverse, comprising 15 nationalities in one office! I'm proud to work on a programme that provides opportunities to develop highly talented aerospace researchers and bring increased diversity to this key global sector, both in terms of gender and ethnicity.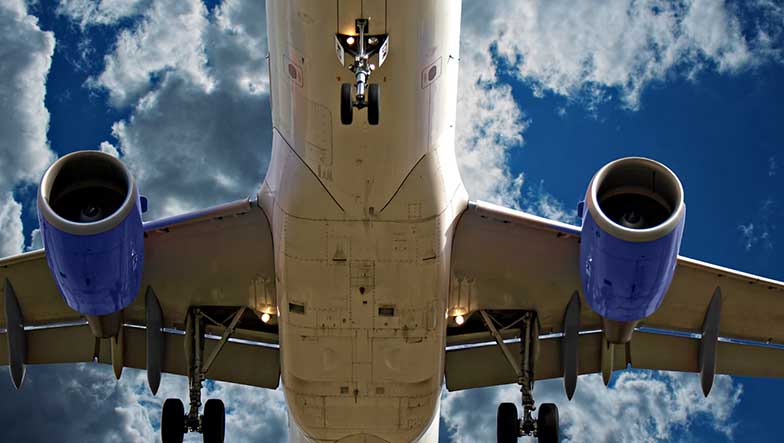 THE MCAA NEWSLETTER STAFF