FRANCE CHAPTER ORGANISES CAREER SYMPOSIUM
The newly elected Chair of the France Chapter, Thomas Bonnard, shared with us a few insights from the successful Career Symposium that took place in Paris on 20 May. 
Thomas, in his own words
I am French, but also British (on my mother's side). I studied material engineering at school in Grenoble and then earned a PhD in medical research in Paris. I then moved to Australia thanks to a Marie Curie COFUND Individual fellowship with Melbourne's Monash University. There, I learned specific nanomedicine synthesis techniques which I am now applying in my current lab in Caen, France, to improve stroke diagnosis and therapy.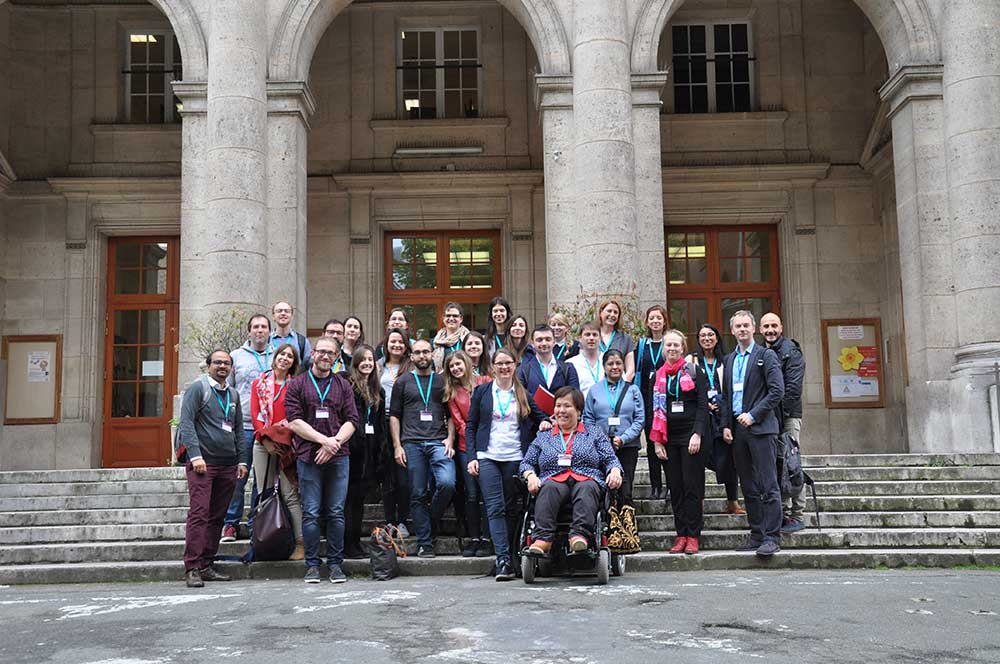 A NEW CHAIR 
I was elected chair in February this year, right before the General Assembly in Vienna. This was perfect timing as it ensured the best handover. We met in Vienna with all the board and the previous Chair. The General Assembly was also a great opportunity to better understand the potential of the MCAA network.
OBJECTIVES 
Our previous chair, Yves Verhertbruggen, did a great job at rejuvenating the France Chapter, which was not as active when he took over. Our chapter counted 115 members in September 2018 and this number is exponentially increasing. We are currently counting 163 members with some 20 active members who contribute to our different actions. 
I am hoping to develop several activities at local level. Currently, most of our events are organised in Paris. I hope to develop events in peripheral cities and to reach between 30 and 40 active members by the end of the year.
CAREER SYMPOSIUM 
A success: The Career Symposium on May 20 brought together young researchers and actors from the world of policy, economy, startup and industry.
The symposium helped the France Chapter raise awareness of the different career opportunities that exist. This is one of our missions. We also encouraged networking between scientists, politics and companies, which is another goal of the France chapter.
Partners: We organised this event in partnership with the training unit of the Institut Curie (they've been extremely helpful and I wish to warmly thank them). It is important for us to have some good connection with organisations based in an institute ideally located such as the Institut Curie as we are spread at different institutes. 
Organisation: I also wish to thank our team from the France Chapter who did a terrific job in terms of organisation. We also had exceptional speakers who made the different sessions very meaningful. Based on the feedback we received from participants, our goal of raising awareness of the different career path was definitely achieved.
Speed dating: We are also very pleased with the organisation of the speed dating event, which was held during the lunch break. At first, we hesitated to do it as we had only small rooms available. But we split participants into groups. On the day, we had some tiny organisational problems to split participants, but once these were solved, it all went smoothly and the participants were very happy. I saw all these people talking together and enjoying themselves, so we can definitely say we did a good job in enhancing networking.
One participant told me: "This was so cool! I was looking for someone working on that exact experiment". 
Without the speed dating, those two scientists would have been at the same event without realising they work together. I would highly encourage other chapters to organise similar speed dating events. The invited speakers also joined the game which offered a good chance to the participants to approach them.
Tip for future events: Despite all these good points, we did note a few aspects that could be improved. The main one is that we had 90 registrations but only 47 participants at the event. For next time, we will change the registration process to make sure people who register will come. 
Further reading: The speakers were all very pleased with the experience and we discussed organising future events with them. One invited speakers, S4D4C, has written an article on the event which I invite you to read here. 
WHAT'S NEXT?
We will organise several events next year on the theme of collaboration between science and politics and start-up creation. This will be very exciting!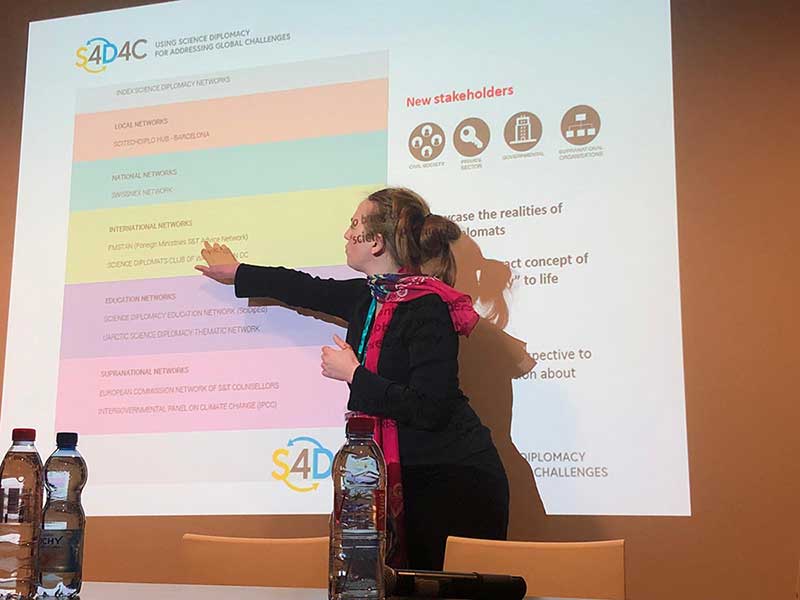 MEET ANA RAQUEL SANTA MARIA, CHAIR OF THE HUNGARIAN CHAPTER

Ana Raquel Santa Maria has been leading the Hungarian Chapter since August 2018. We caught up with her to learn more about their activities and what's in the pipeline.
Ana Raquel, in her own words
I'm originally from Portugal. In 2015, I received my master's degree in bioengineering from the University of Algarve. After earning my degree, I worked as a science teacher at "Centro de Ciência Viva" in Portugal. In 2016, I was awarded a Marie Skłodowska Curie fellowship (ITN BtRAIN) to conduct my PhD at the Biological Research Centre in Szeged. This network's primary focus is the brain barriers. Due to the complexity of our brain barriers, treatments for neurological disorders are not always effective. It is important to study the brain barriers to increase our knowledge in this field. This network helps us further our understanding in the vertebrate brain barrier field, and their specific role in regulating brain barrier functions during the stages of development, health, ageing and disease.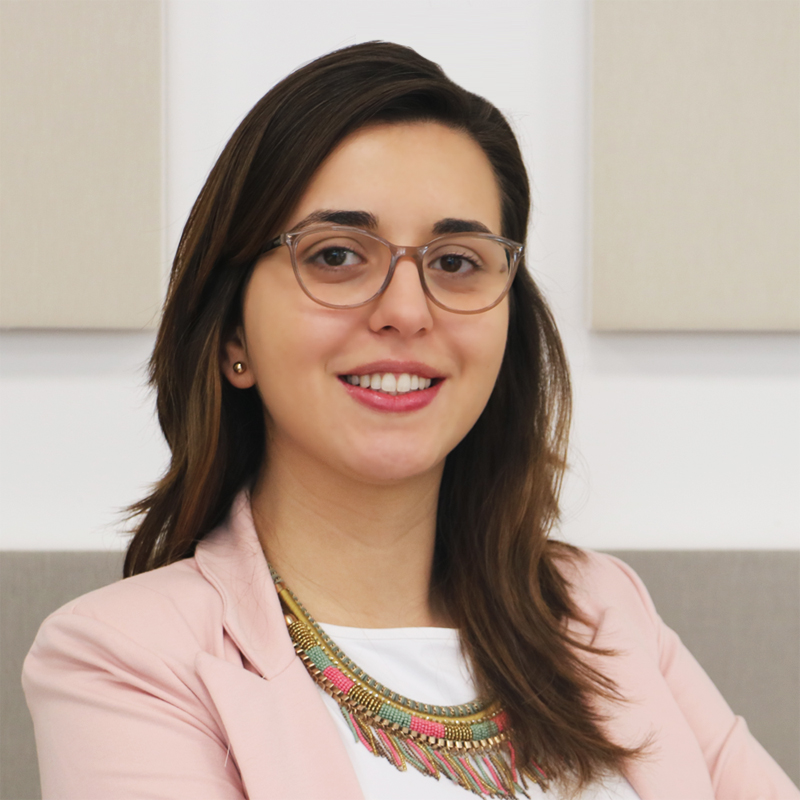 'THE MISSION OF THE HUNGARIAN MCAA CHAPTER IS TO HELP, SHARE AND CONTRIBUTE FOR THE CAREER DEVELOPMENT OF MCAA MEMBERS FROM HUNGARY AND/OR BASED IN HUNGARY.'
A PROACTIVE APPROACH
I am very proactive and being involved in this type of network is important to me. 
On the one hand, we can develop soft skills that are important for our career development, like time management, organisational skills, etc. On the other hand, we can participate and develop outreach activities that involve our community, like science shows. This way, people get a glimpse of the work we do and appreciate the importance of it. 
BUILDING ON MCAA'S MISSION
Currently, we have approximately 60 members. The mission of the Hungarian  
MCAA Chapter is to help, share and contribute for the career development of MCAA members from Hungary and/or those who are based in Hungary.
We share valuable information (workshops, meetings, MCAA webinars) with the Chapter members – information that can contribute to their careers. In addition, we take part in different activities in Hungary where we share information related to the MCAA Hungarian Chapter with the wider society.
Our members are active, dynamic and enthusiastic. And they collaborate with other working groups, taking the MCAA mission further.
 
INCREASING VISIBILITY
To reach a bigger audience, our Chapter took to social media to create a page on LinkedIn. We aim to post our activities every month and to be accessible for members and non-members who wish to follow us. We also organise several outreach activities, such as Researchers' Night. 
WHAT'S NEXT?
Our Chapter will be present at a local conference at the Biological Research Centre in Szeged on 30-31 May. On 13 June, we are organising a workshop for MC ITN proposals in life sciences and related fields. This one-day event will be held at the Budapest University of Technology and Economics (BME).

GETTING TO KNOW THE SOUTHEAST ASIA CHAPTER

Jenny Lind Elmaco was elected as chairperson during the regular annual assembly held in Jakarta, Indonesia, this year. She is involved in a variety of organisations.
"I am the Secretary General of the Association for Christian Universities in Asia and the Director for Strategic Partnerships of Silliman University -  the oldest American-founded University in Asia," she says. 
In addition, Elmaco is also a peace and development strategist and a business and human rights adviser. Her work, however, does not end there. She is a gender justice advocate, a regular delegate to the United Nations Commission on the status of women meeting in New York every year. She also acts as a national contact point for the Marie Skłodowska-Curie Actions.
INTRODUCING THE CHAPTER
Asked about the Southeast Asia Chapter, Elmaco explains how "it was created to cater to all MCAA members residing in Southeast Asia, or nationals of any Southeast Asia country currently residing elsewhere". These countries include those from the Association of South East Asian Nations member states: Brunei Darussalam, Cambodia, Indonesia, Lao People's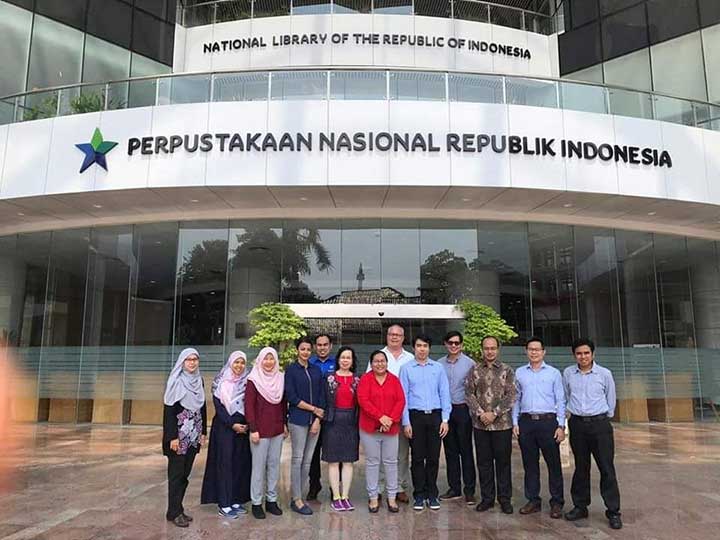 Democratic Republic, Malaysia, Myanmar, Philippines, Singapore, Thailand and Vietnam.
"The goal of the Chapter is to spark innovation and collaboration among scientists in Southeast Asia and other regions," notes Elmaco.  
The Chapter, through interesting events and innovative activities, also aims to enhance the image of the MCAA in the region. In particular, to highlight the benefits of the Marie Skłodowska-Curie Actions and the MCAA.
WHAT'S IN STORE?
"We are planning several EU Research Days in the upcoming months. We also have several proposal writing workshops," says Elmaco. Further to this, the Chapter is planning to organise roundtable discussions about the future of research with its members from academia, the private sector and civil society. Plans to deliver several webinars that will help researchers and scientists develop their skills are also in the pipeline.  "Besides these activities, we aim to cross-pollinate and complement strengths as well as help address gaps in research," notes Elmaco. "But we also want to encourage discussions beyond our scientific community and demystify science through open chats and human libraries to encourage a more inclusive education and research."
JOINING THE CHAPTER
Those living in the Southeast Asia region are welcome to become members of the Chapter. "Just log onto the MCAA portal and send us a message," advises Elmaco.
THE MCAA NEWSLETTER STAFF