Mental illness has long been considered a taboo topic among academics. However, the Team Leaders' Mental Health session at the 6th MCAA General Assembly & Annual Conference brought awareness to the issue, which until now has only been dealt with outside academic circles.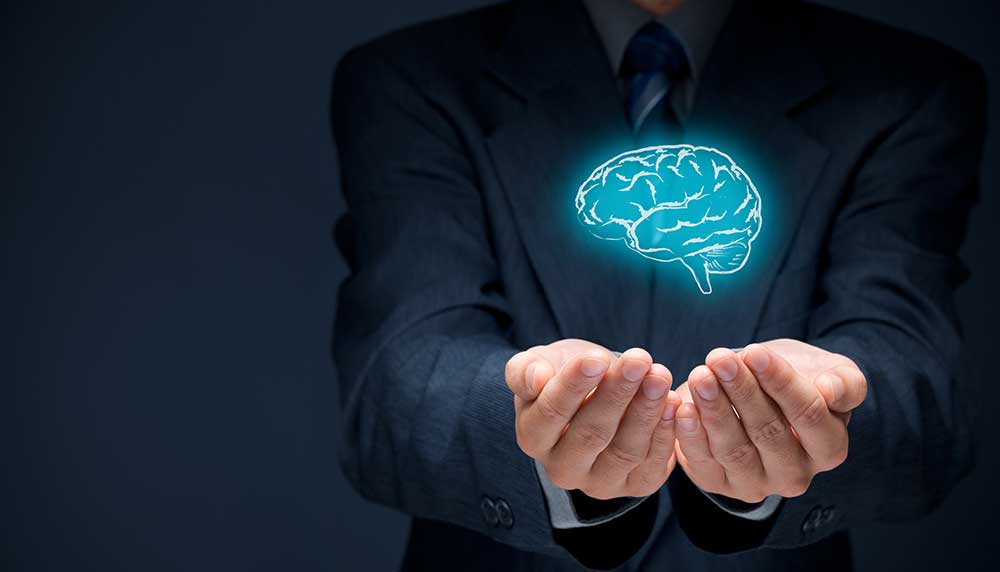 More and more physical and emotional demands are being placed on professionals in leadership and management roles that can lead to stress and anxiety. Leaders often have to handle group conflict, overcome bureaucratic hurdles and deal with internal and external pressures. 
It's against this backdrop that the ground-breaking, 90-minute closed- door workshop took place. Overall, the aim was to discuss ways to maintain good mental and physical health and well-being in a stressful research environment.

The following questions set the tone for the workshop:  
Are you a team manager or supervisor?
Do you work in a high-stress environment where you regularly face internal and external deadlines and pressure?
Are you responsible for other team members? If so, are you looking for better ways to address your team members' needs and anxieties?
Would you like to have better tools and coping mechanisms to minimise the stress and anxiety you feel at work?
The restricted and confidential nature of the session ensured that attendees could freely talk, and openly express and discover what they were feeling in a secure setting. Nearly 30 people attended, most of which were academics in group leaders or supervisors or academic managers/coordinators. Most of them were in a research environment, typically a stressful and competitive workplace. This setting's hierarchical structure only exacerbates  matters.
The workshop was conceptualised, organised and run by Sara Ricardo (junior team leader and MCAA Board member), Francisco Goncalves (psychologist and founder of mental health platform RUMO) and Mark Robinson (psychologist and counselling specialist at Trinity College Dublin).
"I began by discussing why this important issue hasn't been directly dealt with until now," said Ricardo, who also served as rapporteur. "By providing a taster session, we hoped to open peoples' minds to the subject and initiate the process of talking about these issues more openly in their own professional lives." 
Goncalves followed with a role- playing exercise that involved posing questions to volunteers. The objective was to enable them to gain self-awareness and understand where they stood on several of the themes: stress at work; healthy vs non-healthy stress; trigger points; external vs internal pressures.
Robinson collected the answers and wrote key points and messages on a large blackboard at the back of the room. He then addressed the main themes arising from the activity that volunteers struggled most with – oftentimes unaware that this was the case.
• feeling responsible vs being responsible;
• identification of external vs internal pressures;
• communication and vulnerability;
• allowing to be vulnerable;
• role and responsibility of institutions;
• idea that we're still a long way from implementing actions at institutions;
• isolation and importance of peer groups;
• how peer groups can be organised organically by each interested party;
• fear of asking about peer groups because of taboos. 
Robinson demonstrated some concrete ways to deal with these issues and also provided follow-up references. He stressed they should be brave and speak up about their vulnerabilities, as there will always be someone to respond in a positive manner and offer encouraging feedback.

Robinson urged the volunteers to continue the self-awareness activity introduced in the workshop, and take time off to consider things if needed. People in positions of authority should understand that students may need to express their feelings. In this case, the authority figure needs to simply listen and not judge, and then look into practical solutions. Some practical strategies for different real cases presented by participants were also offered.  
Attendees were keen on continuing with learning tools and strategies to deal with stress and anxiety in the workplace for them and others. They expressed interest in follow-up workshops, an idea that will be taken into consideration by the MCAA organisers.
THE MCAA NEWSLETTER STAFF
The Sanders Hall at the Postdoc Centre at Eddington in Cambridge recently welcomed researchers to an open discussion around the themes of mental health within academia. One of the organisers, Dr Donata Iandolo, tells us more about it.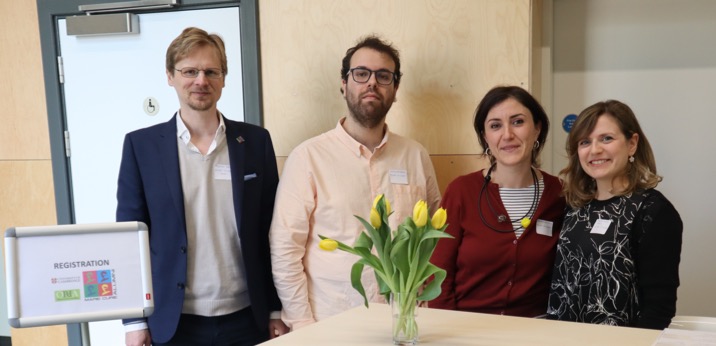 An open and frank discussion about mental health in an academic setting. This is how Dr Iandolo describes the April 26 event, which she co-organised together with Goncalo Rosas and Maria Laura Greco. 
Sponsored by the UK Chapter of the Marie Curie Alumni Association and the Office of Postdoctoral Affairs at the University of Cambridge, the event shed light on this issue – one  that is affecting many of those working in academia but is often pushed aside and not spoken about. 
SHARING EXPERIENCES, RAISING AWARENESS
Talking about the event, Dr Iandolo explains, "its main purpose was to increase awareness on this very important topic – mental health within academia." It aimed to bring together researchers at different stages of their career and give them the opportunity to share their own experiences about how different aspects of their work impact upon their everyday life. 
In addition to this, the event wanted to give researchers the opportunity  to develop an understanding of the diverse factors involved in mental health and the ways they can work together to make changes. Dr Iandolo adds, "creating a place where people could share their experiences and understand they are not alone was also essential." This is because it is only through discussion that people can discover commonalities between their lived and academic experiences and those of others.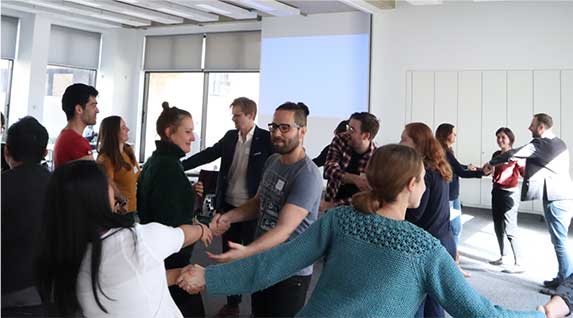 A CLOSER LOOK AT THE EVENT
A range of speakers from academia, policymaking institutions and funders came together at this event. 
To kick off, an ice breaker session lead by Judita Vivas, a physical theatre trainer,  guided participants through several exercises aimed at building trust. "This helped to create a relaxing environment so that people could open-up and share their experiences," notes Dr Iandolo.
This was followed by the interactive workshop 'stop before acting: mental health issues in academia', a collaborative effort by Airi and Rumo, two organisations working around the topic. Participants took part in a sociodrama session and were later given suggestions on how to tackle issues such as stress and anxiety. "Some suggestions included doing activities that would help you connect to people, doing physical exercise, or activities that help you relax like meditation," adds Dr Iandolo.
"Dr Ben Bleasdale (Wellcome Trust), Dr John Tregoning (Imperial College) and Prof. Edward Bullmore (Cambridge University) gave presentations related to themes connected to mental health," says Dr Iandolo who further adds, "they gave us insights into the need for a change in the research culture and the work done by charities like Wellcome Trust, the journey of an academic in academia, the role played by resilience, a new perspective on depression and the role played by immunology". The panel discussion and final remarks provided further opportunities for participants to get involved in the discussion and share their own experiences of mental health in their career within academia. 
"Overall the event was a success and was well received by participants," confirms Dr Iandolo. Most importantly, researchers were able to listen, reflect upon and contribute to discussions on an important topic that many people in academia face. It also further spread the message that mental health should not be silenced. 
THE MCAA NEWSLETTER STAFF